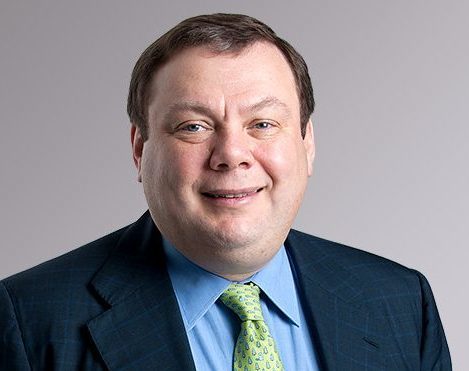 Mikhail Fridman, the Russian billionaire who was forced to give up North Sea oil and gas assets, has snapped up health and food retailer Holland and Barrett (H&B) for £1.8billion.
L1 Retail – a division of the entrepreneur's holding company LetterOne – said yesterday it had acquired H&B from its parent, Nature's Bounty, which was owned by private-equity giant Carlyle Group.
Founded in 1870 and headquartered in Nuneaton, Warwickshire, H&B's annual revenue in 2016 exceeded £610 million.
It is now Europe's largest health food chain, with outlets in more than 1,150 locations and a workforce of more than 4,200 people.
Scottish branches include two stores in Aberdeen and one each in Inverness and Elgin.
L1 Retail managing partner Stephan DuCharme said H&B was "a clear market leader in the UK", with attractive growth positions internationally, a growing online presence, and 10million active loyalty cardholders.
He added the new owner was looking to take a bigger slice of the growing £10billion health and wellness market.
Mr DuCharme stressed L1 Retail would continue to work with H&B chief executive Peter Aldis.
L1's advisory board includes Karl-Heinz Holland and John Walden, the former bosses of Lidl and Home Retail Group respectively. They are joined by Mr DuCharme and Clive Humby, co-founder of customer data company Dunnhumby.
Mr Fridman confirmed his status as one of Russia's richest men after he sold a stake in oil firm TNK-BP to state-backed Rosneft in 2013. It is thought he and his business partners made more than £8.4billion on the deal.
They used the proceeds to found Luxembourg-based investment fund LetterOne, which had £6billion to spend on oil and gas assets.
In 2014, they acquired the oil and gas production arm of struggling German utility RWE.
But the then energy secretary, Ed Davey, insisted UK assets covered by the deal must be sold due to concerns that production could be halted if the west chose to target Mr Fridman with sanctions.
North Sea newcomer Ineos then snapped up RWE's former UK North Sea business in a deal believed to be worth up to £500million.
Mr Fridman's brief foray into the UK North Sea included operated stakes in the Breagh, Cavendish, Clipper South, Topaz and Windermere North Sea gas fields, and also interests in the Anglia, Devenick, Kepler, Markham, Mimas, Minke, Orca, Saturn, Tethys and Victor fields.
Recommended for you

National security and oil industry mergers