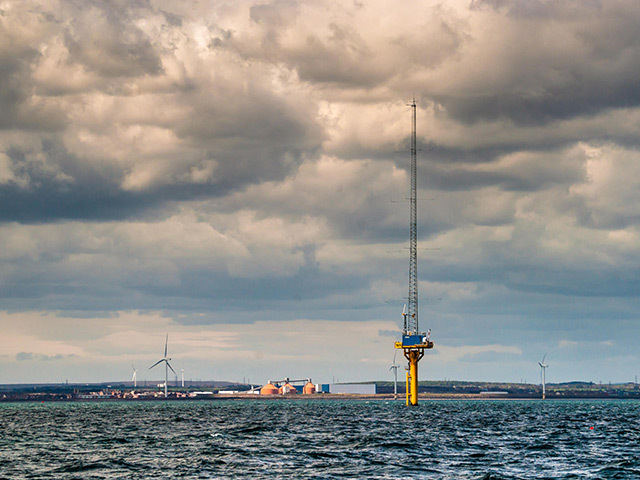 The Oil and Gas Authority (OGA) has given the green light to Independent Oil and Gas (IOG) for its Southern North Sea tight gas strategy.
Chairman Mark Routh said: "The OGA has provided a timely reminder that there is an estimated 3.8 trillion cubic feet ("TCF") of tight gas to be recovered from discoveries, infill opportunities and prospects in the Southern North Sea. IOG's business plan is fully aligned with the OGA strategy and our 100%-owned fields should contribute significantly to future SNS gas production. Including the Harvey appraisal asset, IOG has half a TCF of conventional and tight gas discoveries in the Southern North Sea."
The firm is pursuing a "hub strategy" creating synergies with 100% owned assets and infrastructure.
IOG owns substantial low risk, high value gas resources in the UK Southern North Sea.
IOG was established in February 2011, combining the UK assets of MOST Inc. and Ebor Energy Inc. IOG now owns 100% of the Blythe gas field in the Southern North Sea (blocks 48/22b and 48/23a) and 100% of the Skipper licence south east of the Shetlands (block 9/21a). IOG was awarded the Harvey and Truman promote licence (blocks 48/23c and 48/24b) at 100% working interest in December 2013. IOG was awarded the Elgood, Hambleton, Tetley & Rebellion promote licence (block 48/22c) at 100% working interest in March 2015.
The company is targeting 170 MMcfd gas production from its current portfolio of 500 BCF (88 MMBoe) via an efficient gas hub strategy. IOG's 500 BCF could heat up to nine million homes in the UK for a year.
It's first gas is targeted for the second quarter of 2019 and aims to have five fields in production by the end of 2019. Its route to market is via Thames pipeline into Bacton.
The firm owns 100% of the 300 MMcfd capacity Thames pipeline. Recommissioning including pigging and onshore facility refurbishment will be carried out this year. Its Valcan satellite hub sits close to the pipeline. Peak production from the hub is estimated to be 110 MMcfd from seven hydraulically stimulated wells.
IOG's chairman founded CH4 Energy in 2002 with £750k from 3i and £250k from management. The company was sold Venture productions in 2006 for £154.4million.
He added: "IOG is planning to re-use infrastructure and work innovatively with contractors, the supply chain and the OGA to produce this gas efficiently and sustain activity in the area. Helping to maximise economic resources in this way will benefit both our shareholders and the UK more broadly by contributing to domestic energy supplies. Further details on our strategy can be found in the revised presentation published on our website today."
Recommended for you

Electrification could trim 87% off North Sea platform emissions, studies find