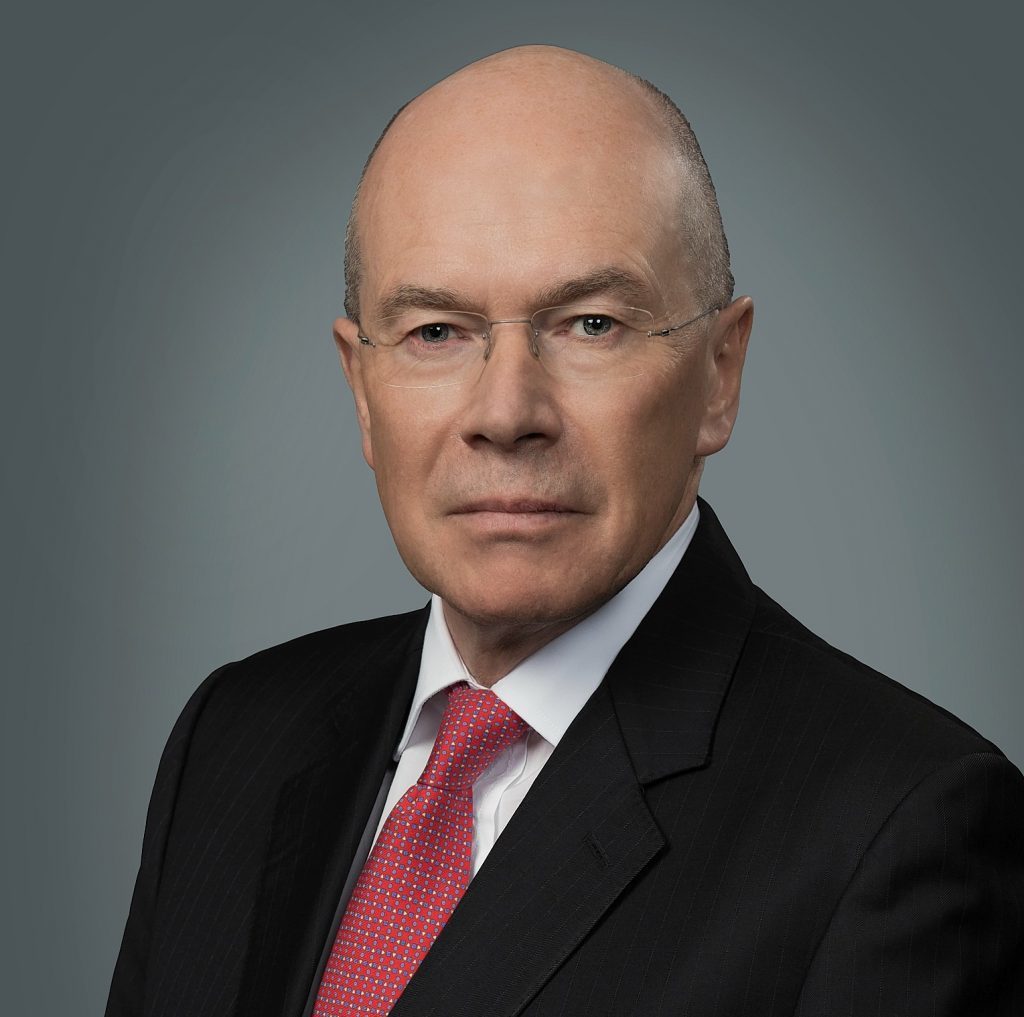 Industry veteran Paul Warwick will spearhead efforts to develop one of the North Sea's largest undeveloped discoveries, the Bentley field.
Mr Warwick has been appointed chief executive of Whalsay Energy, which has been awarded a four-year extension on Bentley and has secured committed funding.
The Aberdeen-based company, known as Xcite Energy Resources (XER) until early June, was bought by Whalsay Energy Holdings (WEH) last week.
Cayman-Islands-registered WEH is owned by the bondholders of XER, previously a wholly-owned subsidiary of Xcite Energy.
Whalsay said it would now look for partners to develop and operate Bentley.
Mr Warwick, whose past roles include senior management jobs at Talisman Energy and ConocoPhillips, said outcome was "very positive" for Whalsay.
Mr Warwick said: "Together, a four-year licence and sufficient capital to undertake our work programme, provide the stability for the company to establish the technical and commercial requirements to develop the Bentley field within a realistic time horizon for us to attract suitable partners and a field operator, enabling delivery of a Bentley field development plan."
Xcite had estimated that Bentley, discovered in 1977 and located about 85 miles south-east of Shetland, could produce nearly 300million barrels of oil using enhanced recovery techniques over 35 years.
Xcite ran into financial trouble after issuing £105million-worth of bonds to repay debts and pay for Bentley in mid-2014.
But it was unable to secure extra funds to pay back the bonds, which matured in full in October 2016.
Bondholders rejected a debt-for-equity swap and an application was filed to place Xcite into liquidation.
Liquidators from FTI Consulting − who were appointed in December − said a number of parties had submitted bids for Bentley.
But none of the proposals would have resulted in the bonds being repaid fully.
WEH bought the shares in XER for a consideration of $1 (77p) on Friday, just one day before the licence was set to expire.
Meanwhile, a loan owed to Xcite by XER has been waived.
Frank Fowlie, partner at CMS's Aberdeen office, said: "It will be interesting to see how the bondholders take forward the Bentley field development or find an appropriate partner or buyer.
"The lower oil price environment proved too difficult for the previous management team and there remain significant challenges if Bentley is ever to be developed."
Recommended for you

Saipem secures North Sea work with Equinor