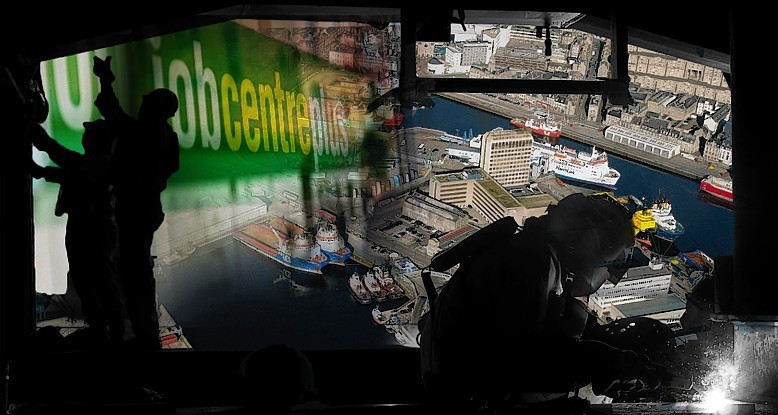 About 200 more new jobs are being created in the UK North Sea in the latest in a string of morale boosting developments in the offshore oil and gas industry.
Aberdeen-based energy service giant Wood Group announced its requirement for more workers yesterday, continuing a welcome streak of job creation news over the past few weeks.
But North Sea expert Andrew Reid warned the sudden rush of recruitment after thousands of job cuts in a prolonged downturn did not signal "any kind of takeoff".
Last week, Statoil confirmed 1,500 new jobs in connection with its flagship Mariner development.
And Bilfinger Salamis UK revealed plans to create up to 300 jobs for work on Maersk's £3billion Culzean gas condensate project.
Wood Group's employment boost is on the back of a multimillion-pound, three-year contract to deliver mechanical and management services for the hook-up and commissioning of Culzean, in the central North Sea.
Mr Reid, Aberdeen-based managing director of energy consultancy Douglas-Westwood, said: "The Culzean field was sanctioned at the beginning of the industry downturn and is manning up as it goes through its commissioning phase of development.
"There have been a number of new jobs created as this in addition to BP's Quad 204, EnQuest's Kraken, and Statoil's Mariner fields progress through the development cycle.
"I wouldn't say this is any kind of take-off, sadly. What we are witnessing is the ongoing activity relating to projects that were effectively sanctioned in a better macro environment.
"Given the length of time it takes for a project to go through sanctioning, construction, and into operation, the market is benefiting from investment decisions made years ago.
"It's this backlog of work which has been supporting many businesses in the offshore sector both locally and internationally over the past two to three years."
He added: "The more worrisome issue is that this backlog is reducing significantly. As new project sanctioning continues to drag, the outlook regarding capital investment in the North Sea and associated activity remains bleak."
Wood Group's new jobs figure is the requirement for peak manning – expected next year – on its contract to support the three platform, high pressure, high temperature Culzean project.
Dave Stewart, chief executive of Wood Group's asset life cycle solutions business in the eastern region said: "We will bring our strong, global experience and expertise in the execution of hooks-ups to the project, where our focus will be working in close collaboration with Maersk towards its successful delivery."
Recommended for you

Wood to create 300 new UK jobs amid North Sea push