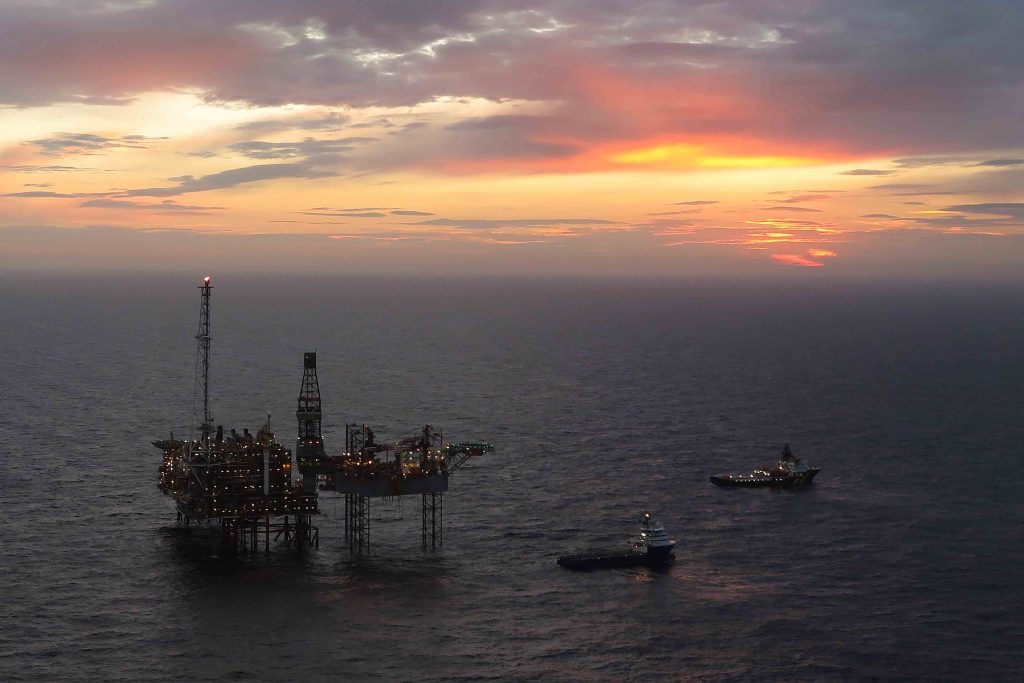 Oil and gas chiefs are set to debate and discuss the industry's future at a free event in the run-up to this year's Offshore Europe.
Andy Samuel, chief executive of the Oil and Gas Authority (OGA), Colette Cohen, chief executive of the Oil and Gas Technology Centre (OGTC), Dave Lynch, BP's Vice President of Reservoir Development, Neil Sims, Expro's North Sea VP, and Paul de Leeuw, Robert Gordon University's Oil and Gas Institute Director, will headline Energy Voice's latest event dubbed the New North Sea.
The expert panel will tackle a range of topics, including technology development, workforce culture shift, cost and future exploration.
In the past two years, the North Sea has seen its production efficiency rise by 8%, while oil price have risen by just 4%. A total of 14 North Sea assets have changed hands since 2014 and three major mergers, including Shell and BG's tie-up, have seen the sector's make-up change.
As well as dissecting how the sector has changed since the last Offshore Europe in 2015, the industry leaders will also discuss how the North Sea continues to shape itself for the future.
Mr Samuel said: "There are a number of encouraging signs for the UKCS. Interest and take up has been high in recent licensing rounds and we have seen significantly increased M&A activity, with assets changing hands and new players keen to invest here and grow their businesses.
"We have a globally competitive fiscal regime and the industry continues to drive efficiency and increase production.
"The OGA is working with numerous stakeholders to maximise economic recovery, using our new powers where required whilst also influencing and promoting activity, acquiring and sharing new data.
"I hope this event will highlight just how much the UKCS is changing for the better."
Thousands of job losses have been followed by a string of first oil celebrations for the basin, including BP's flagship Quad 204 development.
Mr Lynch said: "The new reality is one where global energy supply is plentiful, oil price is likely to remain lower for even longer and hydrocarbon provinces around the world will need to compete hard for future investment dollars.
"With 50 years of deep experience and incumbency however, the North Sea starts from a strong position. We have the infrastructure in place, an established and experienced supply chain and a reformed and competitive fiscal and regulatory regime.
"Most importantly, the barrels and reservoirs are there in the ground. We now need to get really sharp on driving efficiency, productivity and recovery factors to ensure our assets stay competitive and perform at their best."
Ms Cohen said: "Our industry has experienced a very difficult period over the past two years and companies have tackled the lower oil price with positive actions to reduce costs and increase efficiency.
"Now, to make these gains sustainable, we must transform the way we work, develop new capabilities and find ways to prepare our operations for a low carbon economy.
"Creating a culture of innovation and embracing new technologies will help make this possible.
"These changes are essential for oil and gas to be a long-term part of a balanced energy mix for the UK, a continued provider of critical raw materials to other sectors and a valued part of the low carbon economy.
"I'm very much looking forward to sharing my views and perspectives on the future of the industry and critical role of technology at Energy Voice's New North Sea event later this year."
The free event, which is sponsored by Burness Paull, will be held at the Tivoli Theatre in Aberdeen on Tuesday, August 29 from 6pm to 8pm. Register for the event on www.energyvoice.com or email info@energyvoice.com
Recommended for you

Tories claim Labour's oil and gas ban would leave Scotland £6bn poorer