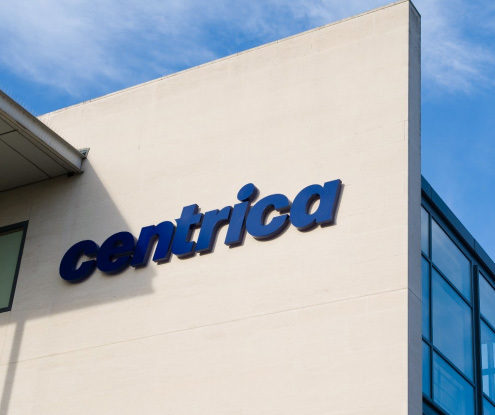 Centrica will combine its oil business with Bayerngas Norge to create a joint venture (JV) in a move which will freshen up its North Sea portfolio and dilute its decommissioning liabilities.
The utilities giant said the JV would have production in the range 50-55million barrels of oil equivalent from 27 producing fields in 2017, making it one of Europe's top five independent operators.
It will comprise Centrica's assets in the UK, Netherlands and Norway and Bayerngas Norge's assets in the UK, Norway and Denmark.
The deal is expected to close in the fourth quarter of 2017.
Centrica will contribute its European exploration and production (E&P) business and make a series of deferred payments totalling £340million through 2022 in exchange for its 69% stake in the JV.
The deferred payments are intended to make up for the loss of cash generation from assets that will be decommissioned.
Bayerngas Norge – the upstream E&P vehicle of Munich's municipal utilities company, Stadtwerke München, and two minority partners – will stump up 100% of its shares in exchange for its 31% of the JV.
The JV will be headquartered in London, but is expected to maintain an operational base in Aberdeen.
But the tie-up is expected to create synergies of £100million to £150million through cost savings and portfolio optimisation.
Asked whether attempts to "streamline operations and areas of overlap" would result in job losses, a Centrica spokesman said all employees from the firm's E&P business and from Bayerngas Norge would transfer to the JV.
Centrica E&P employs 650 people and Bayerngas Norge has 65 staff members.
Both companies have non-operated stakes in the Cygnus gas field, which came on stream in the southern North Sea late last year.
Centrica chief executive Iain Conn said the JV would be a "more sustainable and capable European E&P business".
Mr Conn also said the new business would "have the possibility to participate in further consolidation and joint ventures".
Furthermore, Centrica said the JV could be in line for an IPO in the medium term.
John Musk, analyst at RBC Europe, said the deal fitted in with Centrica's strategy of shifting away from its asset businesses in favour of its customer-facing divisions.
Centrica recently announced the sale of its E&P assets in Trinidad and Tobago and Canada, allowing it to focus solely on the North Sea.
Mr Musk said Centrica, with its mature E&P portfolio, would benefit from Bayerngas's early life-cycle assets.
Bayerngas Norge is currently partner in three producing fields in Norway and three in the UK.
Mr Musk also said the deal would enable Centrica to "increase its reserves and production ratio and reduce its net decommissioning liabilities."
Near term, the JV will invest in the range of £400million to £600million per year.
Frank Fowlie, Aberdeen-based partner at CMS, said: "The trend for utilities exiting E&P (or in this case a partial exit) continues following the Engie and Eon deals in the recent past."
Centrica's shares were up 0.14% to £2.06 as of 2pm yesterday.
Recommended for you

Tackling 'low confidence' in North Sea methane monitoring