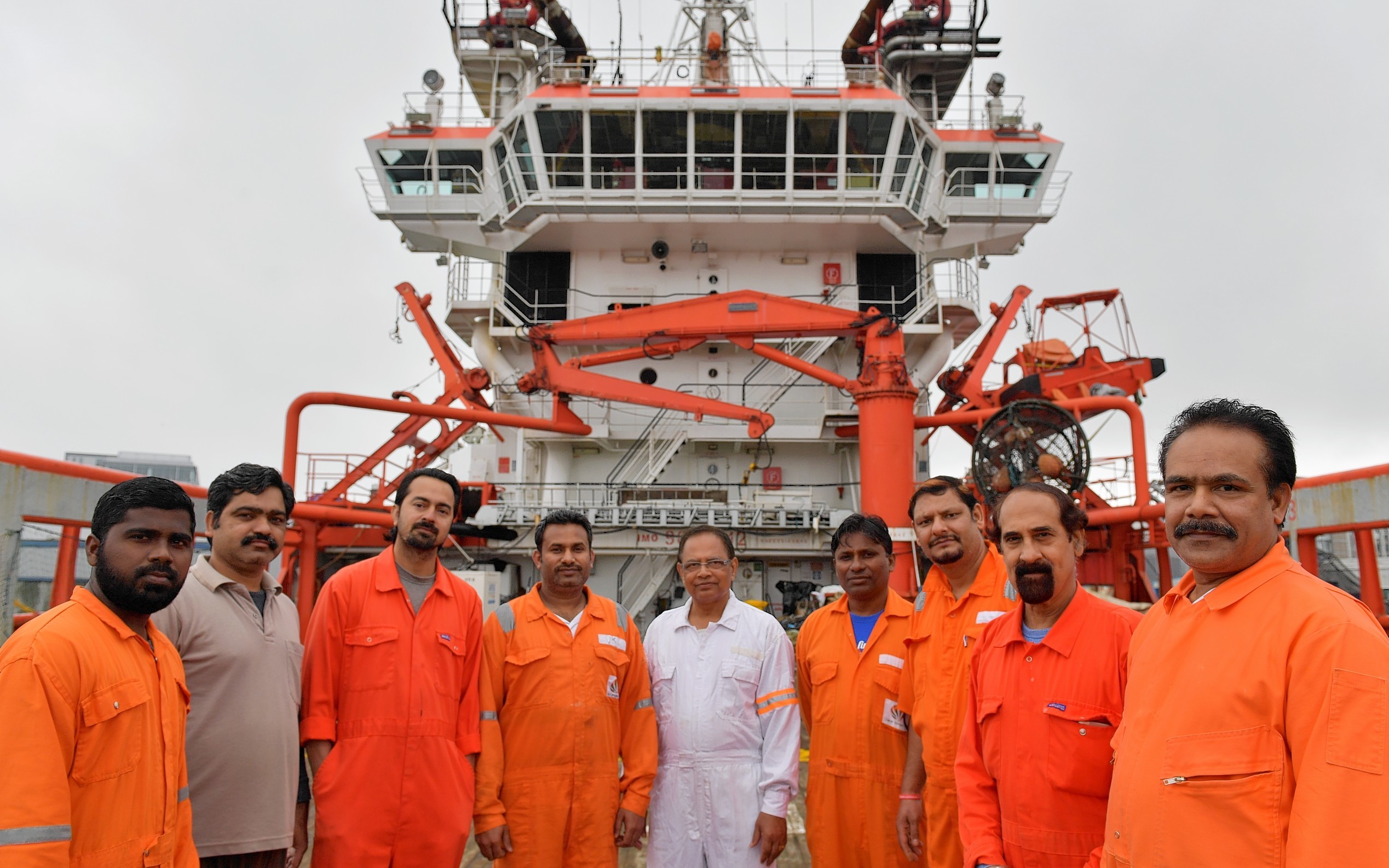 They have been trapped against their will in a foreign land, thousands of miles away from their friends, families and loved ones – and if you have driven past Aberdeen Harbour in the last year, you will have seen their prison.
The Indian crew of the offshore supply boat Malaviya 7 have been languishing in the north-east of Scotland since June 15, 2016, when the vessel was detained after an International Transport Workers' Federation (ITF) inspection revealed they had not been paid their wages for at least four months.
The ship was released from detention on August 4 when they received their wages, but by October 5, the vessel was once more forbidden from leaving Aberdeen Harbour when the workers were again denied a pay check.
It has been stuck in Aberdeen ever since.
Back home in India, according to the ship's second officer Rahul Sharma, not collecting your salary for up to three months at a time is simply part of life.
But some of the 12 men currently trapped on board have now not seen a penny from the vessel's owners, India's GOL Offshore, since April last year.
And, as the clock ticks, it has been estimated they are now owed more than $800,000 USD (£609,000).
However, the crew are not principally concerned for their own welfare.
For many of these men, they are their families' primary, or in some cases only, source of income.
Some of them have been on the boat for longer than others, but all of them have missed important life events back home.
Weddings, birthdays, anniversaries, and even the deaths and funerals of loved ones have all come and gone without them.
Wives, daughters, fathers and sons have been forced to sell cars and precious heirloom jewellery just to make ends meet, because the vessel's Indian owners, GOL Offshore – who have previously been blasted for running "slave-like" conditions aboard the vessel by the maritime worker's union RMT – refuse to give the men and their families their money.
The men cannot go home, for fear that they could miss out on the months upon months of wages owed to them.
But last week, it looked as if their nightmare was almost over when an options hearing was held in Aberdeen Sheriff Court.
With nobody announced to defend the vessel's owners or GOL Offshore ahead of the hearing, the crew hoped the court would allow the vessel to be sold, with the proceeds from the sale allowing them to recoup what they are owed and finally go home.
But just as the proceedings commenced, an advocate acting on behalf of the Union Bank of India appeared.
She told the court the bank was considering whether to seek to protect the security it has over the vessel, and successfully put forward a motion appealing for more time for her clients to obtain legal advice on their position.
As a result, the men's miserable situation was extended by a further two weeks.
Captain Lal Behari Singh said: "To say that we are disappointed would not be enough.
"Depressed, furious, annoyed, tormented – there are not enough adjectives to describe how we feel about what happened in court.
"All we want to do is to go home, but at every stage of this process we have faced delays."
At 26, Mr Sharma from Mumbai is the youngest of the 12 man stuck on board the Malaviya 7.
He has worked in the industry for seven years.
He said: "I joined the company in 2015, and it was good back then – we had only around two or three months of salary delay, and at that time, that was acceptable.
"I've now been away from my family for about 16 months. Usually, trips last around three months.
"But this ship has become like our prison.
"Back home, I have my big brother Ravi and my parents – but my friends on the ship say I'm lucky to not have a wife to be missing.
"I am the biggest earner in my family, so everything is dependent on me, and my brother's marriage was even postponed just because of this.
"It was almost on the verge of breaking, but thankfully they sorted it out and delayed it.
"It's resulted in a lot of problems for the family – we're really short of funds, and when there were hospital appointments coming up, my family had to take out loans.
"There have been times where I haven't been able to face phoning them for weeks at a time.
"It's torture to not be able to give them an answer."
ITF inspector Liam Wilson, who has been assisting the crew since the ship was first detained, said: "This is yet another setback.
"The suffering continues for the seafarers and their families at the hand of a company on the other side of the world.
"Any UK companies who exploit or are associated with this kind of exploitation in order to maximise a profit should be held accountable for their involvement."
A similar situation developed in Great Yarmouth last June when another GOL vessel, the Malaviya 20, was also detained because of owed wages.
In December, the ITF arrested the vessel on the crew's behalf, and the bank which owned the ship agreed to pay the crew their money some months later.
And in February, the 33 workers – both those that were still on board and those that had left earlier – were granted $689,679.00 (£525,000) in wages dating back to October 2015.
Chief Officer Bamadev Swain said he feels powerless as his son Gopal, 22, and Sunakshi, 20, grow up and face the challenges of early adult life without their father.
The 62-year-old said he was aware the Scottish legal process would take a long time, but claimed the company had also tried to add to those delays.
He said: "On Friday, it became one year since I became stuck in this situation.
"Both of my children need money to start to build their career, and with only my wife at home, it has been a lot of trouble.
"They have had to take out two loans so far, and all of the gold my wife had saved is gone as well."
Forgotten by India and with nowhere else to go, the Malaviya 7 has become the crew's home for the last year.
The men's hearts ache to return to their native land, but during their stay, the crew say the people of Aberdeen have shown unlimited kindness in making them feel welcome during their time of need.
Dozens of volunteers from church groups to seafarer's charities have all lent a hand by giving them donations of food, taking them on shore leave trips to the countryside of Aberdeenshire, and even inviting them to their very first ceilidh.
But the man who has done the most for the homesick crew is Doug Duncan, the Apostleship of the Sea's chaplain at Aberdeen Harbour.
Every week since the men were detained, Mr Duncan has given the crew a reprieve from the monotony of being on the ship by treating them to excursions.
As well as showing them the great outdoors of the north-east of Scotland, Mr Duncan and the Apostleship have also been able to assist the men with accessing repeat prescriptions, taking them to the doctors, and even organised a visit to the Malaviya 7 by Bishop Hugh Gilbert, who blessed their vessel.
But more importantly, through the Apostleship he has been able to keep the lights on inside the cramped and claustrophobic quarters of the Malaviya 7 by paying for a generator for the crew
Mr Swain added: "Father Doug is like a boon from the heavens, he's a guardian angel to us – by keeping us busy and helping us with food, heating and electricity, he has helped us to keep a positive attitude."
And ship bosun Clay Vaz, 53, said: "I have been working for this company for almost 29 years.
"Three years back, we started having these problems.
"Our salaries started becoming late. First it was 15 days, then a month, then two months, then three months… and it just got worse and worse.
"For us here, it is ok, we are being looked after.
"The people of Aberdeen have been incredible to us.
"Over the last year, so many people have been so kind and generous, and have volunteered their time to make us feel at home – especially Doug, this week he even took us to play cricket.
"So we are being treated well and we are OK here, but there is no pay going home, and it is painful to not be able to support our families.
"I have a son and daughter, Keenan and Krysella, who are going to college. It has been very hard – my wife had to sell her jewels just so Krysella can go to college.
"But there is another bill coming soon for her, and I don't know where that money will come from.
"We still don't know what is going to happen with this situation.
"We are optimistic, and have our fingers crossed, but we also understand it could take even longer."
Mr Duncan said: "They're really disappointed with what happened in court last week.
"Hopefully nothing else crops up, and the rest of the scenario is cut and dry and we can sell the ship and be done with it.
"Over the last year, these boys have become like family to me and many other people in Aberdeen.
"What they have gone through is completely horrible and unjust, and they have been suffering here without their loved ones at home for so many, many long months.
"But one of the worst things about the whole situation is nobody really knows about them.
"There are a lot of people that have been helping out, taking them out for tea, to the movies, and even dropping off Christmas presents at the dock.
"But the majority of people in Aberdeen who don't know about the comings and goings of the harbour aren't aware that there is this terrible injustice happening to these innocent guys, right in the heart of their very own city, under their noses.
"But I have faith. We just have to continue to support them, and keep their hopes up.
"They need to get home."
During their stay in Aberdeen, the men have done their best to bring some of the home comforts of Mumbai to the north-east of Scotland.
Thanks to Mr Duncan helping to keep their ship larder fully stocked with Indian spices and ingredients, they have been able to spend their time filling the mess hall of the Malaviya 7 with the comfortingly familiar smells and tastes of home cooked dinners.
Mr Vaz added: "We were surprised at just how good so much of the food in Indian restaurants in Aberdeen is, but there is always something special about making your favourite meal in your own kitchen.
"We do not know when we will be paid, or when we will be able to leave, but when we do, we will be having an enormous feast to celebrate."
Recommended for you
X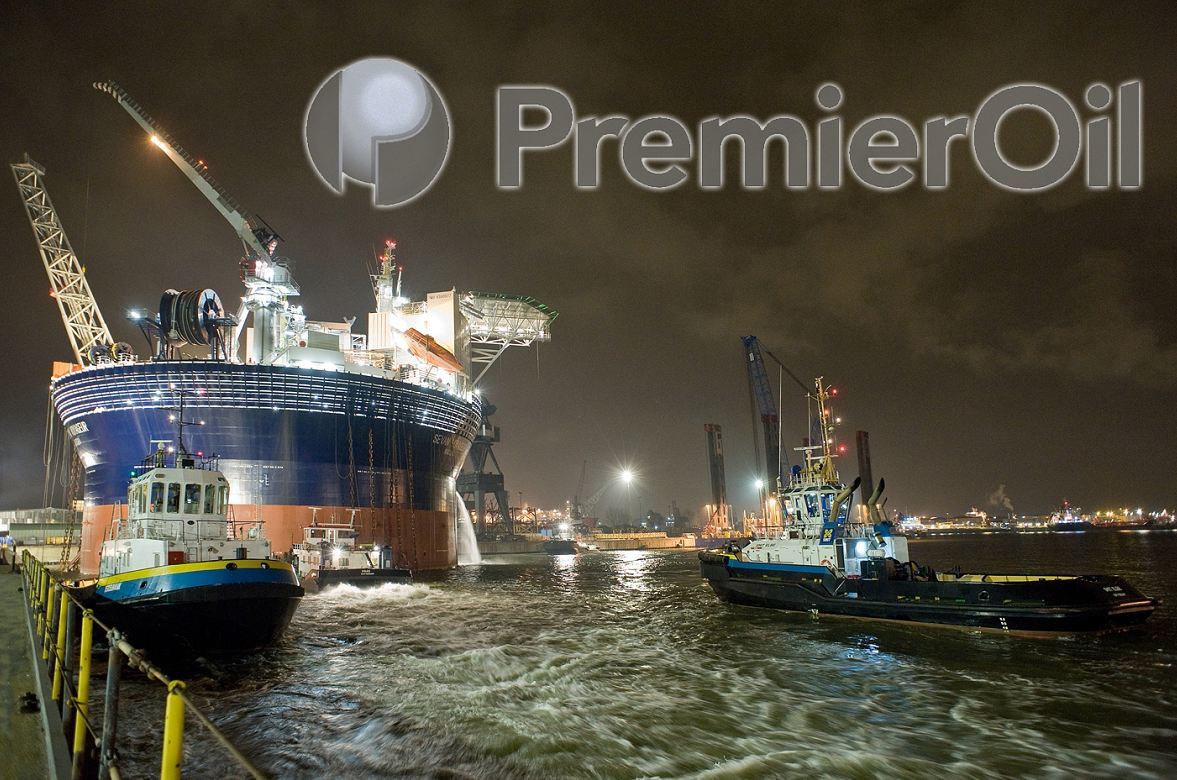 Premier Oil firms up estimate for giant discovery off Mexico