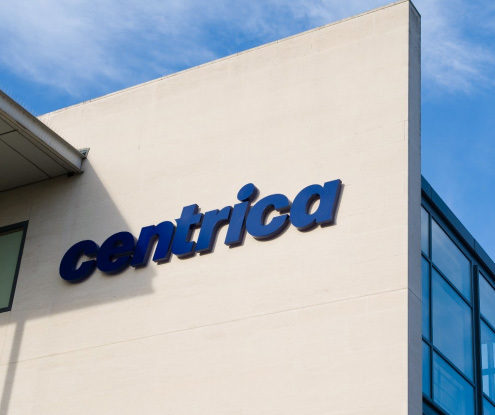 The closure of the UK's largest natural gas storage facility has impacted upon UK utility firm Centrica's half year profits.
The energy firm announced that the Rough storage field, 18miles off the coast of Yorkshire, was to shut back in June following lengthy technical difficulties.
The partially depleted gas field had the potential to hold 70% of the UK's gas storage capacity through an injection technique.
The lack of repeat cushion gas sales from the facility and reduced storage operations meant Centrica E&P and Storage's profit fell by £36million compared to the same period last year, a drop of 39%.
The group was also hit by a £268million post-tax net exceptional charge, relating to its technical troubles with the Rough asset.
Centrica has applied to the regulator the Oil and Gas Authority to release an initial 30.7bcf of gas from the facility in order to reduce pressure on the wells.
If approved, 15bcf is expected to be released in H2 2017 and the remainder in Q1 2018.
The company said this would likely mean Centrica Storage would make a "small" operating loss in the later half of this year.
Overall Centrica as a group managed to overcome warmer weather impacting on energy demand and the closure of the Rough asset to increase revenue this year.
The power supplier's turnover grew from £13.4billion last June to $14.3billion for the first six months of 2017 despite losing 377,000 customers.
Centrica is currently undergoing a transformation away from an asset based portfolio towards a customer facing business.
However the books were hit heavily this period by a £549million exceptional items and re-measurement levy.
This dropped pre-tax profit to £82million, compared to last June's £1.6billion.
However group chief executive Iain Conn was pleased with what he called "solid" first half year results and said the firm was "on track" to achieve 2017 full year targets.
He said: "Centrica delivered a solid first half financial performance despite reduced energy demand due to warm weather and strong competitive pressures, and we remain on track to achieve the 2017 targets we set out in February.
"We have made further significant strategic progress, continuing to reallocate resources away from our asset businesses towards our customer-facing businesses.
"With the announced asset disposals and the creation of a new European E&P joint venture, we expect the first phase of our portfolio transformation to be complete by the end of 2017, leaving the Group well-positioned to deliver longer-term returns and growth."
The increase in revenue was put down to the Neas Energy acquisition which completed in H2 2016.
Neas Energy A/S (Neas), one of Europe's leading providers of energy management and revenue optimisation services for decentralised third-party owned assets, was bought for £170 million in cash.
Centrica will also have made some £900million in disposals as part of a major divestment programme by the end of the year.
Recommended for you

Equinor sells Ekofisk, Martin Linge stakes to Sval Energi