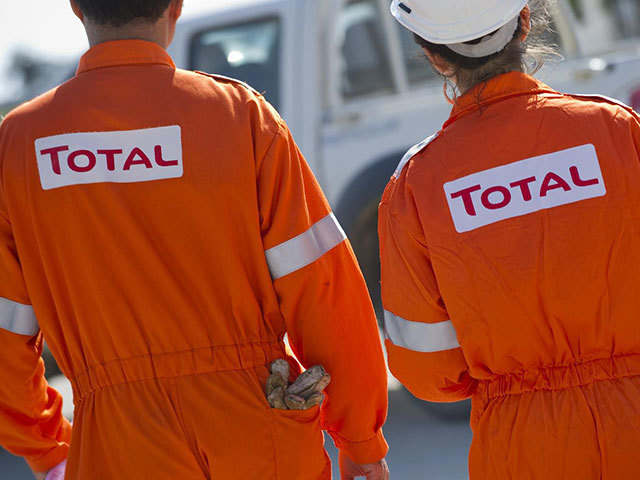 French energy giant Total has agreed to buy Maersk Oil in a $7.45billion (£5.8billion) transaction that will give it control of the Culzean field.
The deal consists of a consideration of $4.95billion in Total shares, while the buyer will also take on $2.5billion of Maersk Oil's debt.
Total will also take over Maersk Oil's decommissioning obligations, currently amounting to $2.9billion.
The transaction, which will make Total the second largest operator in the NW Europe offshore region, is expected to go through in the first quarter 2018.
The French firm said the acquisition strengthened its North Sea business in UK and Norway and that there was an "exceptional overlap" of upstream businesses globally.
Both companies have offices in the Altens Industrial Estate in Aberdeen, though Total is expected to move to a new base in Westhill later this year.
Maersk Oil chief executive Gretchen Watkins said the agreement presented "new opportunities" for its employees.
Maersk Oil employs 2,800 people, 688 of whom are based at its Aberdeen office.
Denmark will become the regional focal point for all Total's operations in Denmark, Norway and the Netherlands.
Asked how many of Maersk's Granite City employees could be expected to move to Total, a spokeswoman for the Danish firm said: "Total will look to integrate, where possible, employees of Maersk Oil into all parts of Total's growing upstream business.
"The merged company's Danish operation will become one of the two North Sea operating hubs for Total along with Total's Aberdeen base managing the UK operations.
Once the deal goes through, Total will add Maersk Oil's 49.99% stake in the UK North Sea Culzean field to its portfolio.
It will also receive Maersk Oil's 8.44% interest in the giant Johan Sverdrup oil development in the Norwegian North Sea.
Total said the acquisition should create savings of more than $400million per year.
Total chief executive Patrick Pouyanne said: "This transaction delivers an exceptional opportunity for Total to acquire, via an equity transaction, a company with high quality assets which are an excellent fit with many of Total's core regions.
"The combination of Maersk Oil's North Western Europe businesses with our existing portfolio will position Total as the second operator in the North Sea with strong production profiles in UK, Norway and Denmark, thus increasing exposure to conventional assets in OECD countries.
"Internationally, in the US Gulf of Mexico, Algeria, East Africa, Kazakhstan and Angola there is an excellent fit between Total and Maersk Oil's businesses allowing for value accretion through commercial, operating and financial synergies.
"We are also very pleased that we will have a new anchor point in Denmark which will host our North Sea Business Unit and supervise our operations in Denmark, Norway and the Netherlands.
"We intend to build on the strong operational and technical competencies of the Maersk Oil teams in the same way we managed to do it in Belgium with the teams of Petrofina in the refining & chemical businesses."
Last September, Moller-Maersk, the parent company of Maersk Oil, announced plans to split into two separate divisions – transport and logistics and energy. The group said it wanted to focus on its transport divisions.
Just last week, Moller-Maersk said it was making progress on finding "structural solutions" for its energy business before the end of 2018.
Moller-Maersk said today that the transaction would not affect the schedules and investments for its oil division's sanctioned projects, which includes Culzean.
The field, 145 miles east of Aberdeen, is expected to produce enough gas to meet 5% of total UK demand at peak production in 2020-21.
In July, installation of all three platform jackets for the field was completed at the site.
The three topsides and the floating storage unit for the field are currently under construction at yards in Singapore.
First oil is slated for 2019.
Moller-Maersk chief executive Soren Skou said today: "In determining the best future ownership structure for Maersk Oil, it has been imperative for us that the capabilities and assets created in Maersk Oil continue to be developed, and that long-term investments are upheld, especially in the Danish part of the North Sea.
"The valuation of Maersk Oil and Total's commitment is a testament to the quality and standing of Maersk Oil. In addition, the agreement will strengthen the financial flexibility of Moller-Maersk and free up resources to focus our future growth on container shipping, ports and logistics."
Recommended for you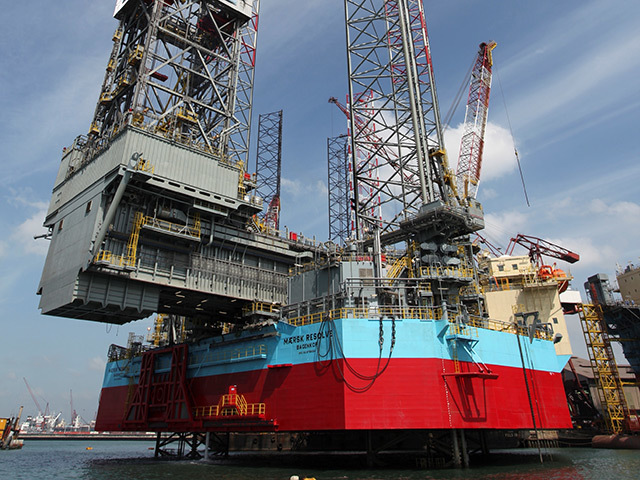 INEOS takes Final Investment Decision on Danish oil and gas field