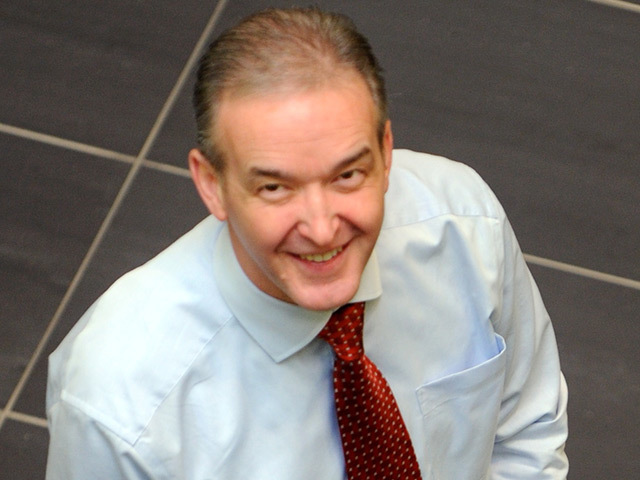 Wood Group's boss said yesterday that the firm was hoping to do business with new entrants to the North Sea.
Robin Watson, Wood Group chief executive, also said the Aberdeen energy service giant was well positioned to win decommissioning work.
And Mr Watson said he was "really excited" about Wood Group's merger with Amec Foster Wheeler (AFW), which is slated to go through later this year.
He was speaking after the company recorded a slump in first-half profits.
The business said there had been a recovery in "certain markets despite tough conditions in the oil and gas sector overall".
Its asset life cycle solutions east division was hit by significant reductions in projects and modifications work, particularly in the North Sea.
First-half revenues totalled £1.5billion, against £1.7billion in the same period last year.
Pre-tax profits were 77% lower at £10.5million.
During a conference call with analysts and investors, Mr Watson said lower levels of North Sea activity was still the biggest challenge for Wood Group.
But Mr Watson said the North Sea remained a significant business which still employs a lot of people and is an attractive proposition for new capital.
Furthermore, he said Wood Group had good relations in Norway and was hoping to secure more work there.
Mr Watson said Wood Group had a good track record of working with new entrants to the North Sea, citing Ancala Midstream Acquisitions as an example.
Last year, Wood Group said it had been lined up by Ancala to be its operating partner for the Scottish Area Gas Evacuation system and Beryl pipeline.
Mr Watson also said Wood Group had to be positioned to capitalise on decommissioning work.
In May, the firm won a contract to support Shell with the retirement of its Brent Bravo platform in the North Sea, securing 150 jobs in the process.
Mr Watson said Wood Group's decommissioning capabilities were "well respected".
He also said the AFW merger was a "really exciting proposition".
He said the firms had received almost all of the necessary approvals and reiterated that the remedy put forward to the Competition and Markets Authority had been provisionally accepted.
One hundred people from both businesses are currently involved in detailed integration planning, according to Mr Watson.
He said the combined business would be able to capitalise on growth opportunities across various markets, thereby reducing volatility through oil and gas cycles.