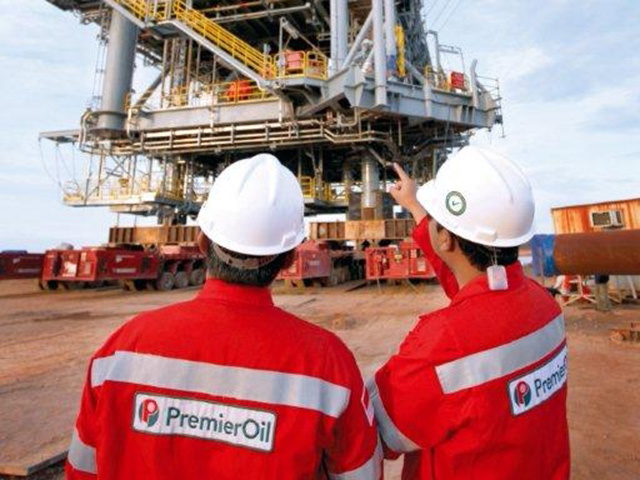 Premier Oil boss Tony Durrant said yesterday the North Sea operator was "ahead of plans" to restore its financial health after notching up record first-half production levels.
The London-listed company also announced it had struck an infrastructure partnership for its UK Tolmount development.
Premier recently completed a major refinancing, preserving debt facilities and extending loans to 2021 and beyond.
Posting first-half results yesterday, it said the breakthrough provided headroom to "plan for future investment in selective new projects". Reducing net debt, which totalled £2.1billion at the end of June, remains a priority.
First-half production jumped 34.5% to 82,100 barrels per day, from 61,000 a year ago, thanks to a strong showing from existing assets and a full period of contribution from those acquired from E.ON last year.
Output from Premier's UK fields more than doubled to 45,600 barrels per day, despite a temporary shut-in of the Solan field due to a malfunctioning pump.
The company raised its full-year production forecast to a range of 75,000 to 80,000 barrels of oil per day, up from 75,000.
Mr Durrant, chief executive, said: "We continue to deliver excellent operational performance, which will drive free cash flow and the reduction of net debt.
"We are ahead of plans to restore financial strength, while progressing a number of exciting projects for future growth." Revenue for the first six months of 2017 totalled £425million, a year-on-year increase of nearly 50%. But the firm still sank to pre-tax losses of £2.8million, compared with a surplus of £77million previously.
Premier has signed a head of terms agreement for Tolmount with Dana Petroleum and Cats Management.
Dana and Cats will jointly build and own the platform and export pipeline for the southern North Sea field.
Project sanction for Tolmount, in which Premier has a 50% stake, alongside Dana, is expected in 2018.
Another of Premier's North Sea developments, Catcher, is also steaming ahead. The Catcher FPSO set sail from the Keppel shipyard in Singapore on August 10 and is currently undergoing commissioning before heading to the North Sea.
The company said it was still on track to deliver first oil from Catcher later this year.
Since the period under review ended, Premier revealed a significant discovery offshore Mexico. Premier holds a 25% interest in Zama, which is thought to hold more than 1billion barrels.
The firm has also agreed the sale of its entire 33.8% interest in the Wytch Farm field for £155million.
Recommended for you

Harbour Energy back in black, aims to reverse production drop