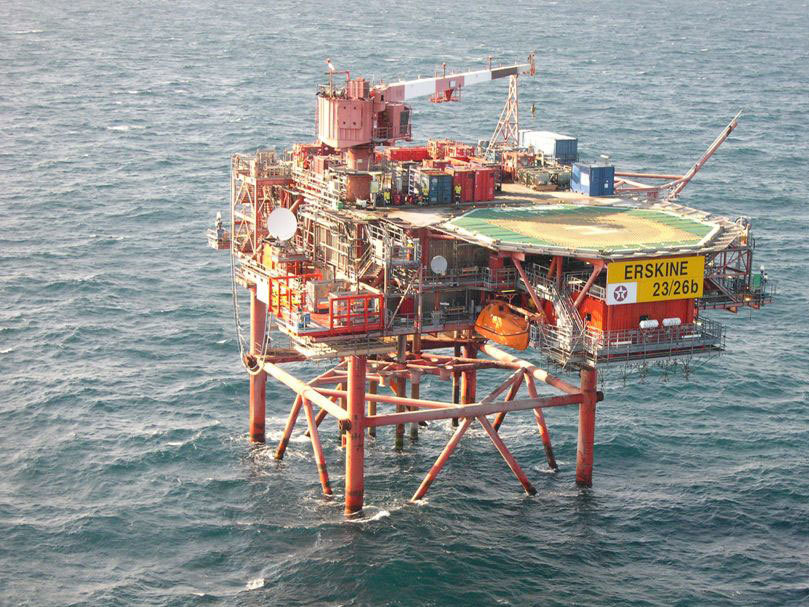 Serica Energy today confirmed the delayed restart of the Erskine field.
The Erskine field, which operated by Chevron, was shutdown at the end of July for facilities maintenance coinciding with a period of maintenance of the Forties Pipeline System. At the same time a planned treatment to soak and remove wax build-up in the Lomond to Everest condensate export pipeline has been carried out.
Production was expected to restart last week.
However, the operator of the Lomond platform has advised Erskine that recommencement of production operations is expected to be delayed for a further two weeks in order to allow for further monitoring.
Chairman Tony Craven said: "Although the pipeline de-waxing procedures have taken longer than planned by the Lomond operator and Erskine production will resume later than we were expecting, the underlying field capability remains strong and we expect production to pick up as soon as the current restrictions are resolved.
"On the wider front, Serica continues to make good progress on all of its plans and Erskine's production since acquisition has provided us with a healthy cash balance. We are advancing our objectives to expand the Company's resources and add to our production base in parallel with moving our Columbus plans forward. We expect to release our results for the first half of the year towards the end of September and will provide a full operational update at that time."
Serica has amended its full year production guidance to between 2,200boe/d and 2,400boe/d to provide for the extended period of facilities maintenance.
Recommended for you

Exclusive: BP acquires JX Nippon stakes in North Sea Andrew Area