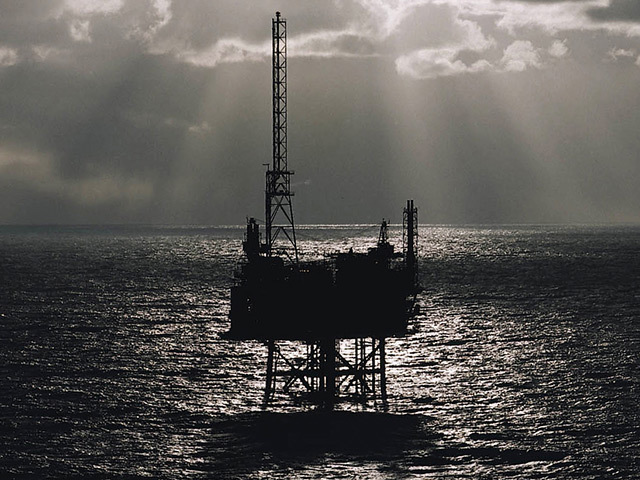 Inspectors forced Shell to shut down a North Sea platform in June after discovering pipework was in a dangerous condition.
Issuing a prohibition notice, the Health and Safety Executive said the Armada platform's flare system pipe had been operating despite being in a "degraded state".
The inspector said the fault presented a risk of "serious personal injury" and could have led to an explosion.
Shell said it had carried out improvement work on the platform, enabling the company to bringing it back online in July.
Shell added the platform to its portfolio when it took over BG Group.
It is located about 130 miles east of Aberdeen.
A Shell spokesman said: "Shell UK can confirm that we received a prohibition notice on 19 June 2017 in relation to the flare system on the Armada platform in the central North Sea.
"We have completed the necessary improvement work as stipulated under the prohibition notice and the platform returned to production on 9 July.
Shell also revealed today that production had restarted on the Brent Charlie platform, 110 miles north-east of Shetland.
HSE issued a prohibition notice on Charlie in May after a gas leak sparked fears of a "fire or explosion".
Production was halted and non-essential workers were downmanned.
The HSE said there was a risk of an uncontrolled release of flammable or explosive hydrocarbons from safety critical pipework in the platform's Column Four leg.
Shell's spokesman said today that Charlie commenced a gradual re-start last weekend and that the platform is now fully up-manned.
But the company has received two more improvement notices on Charlie since May.
HSE inspectors said Shell had failed to maintain an extraction fan which malfunctioned during the gas release on May 19.
A second notice raised concerns about the state of pipework on the platform.
The spokesman added: "Shell UK received two improvement notices on 22 June 2017 in relation to both pipe work and heating and ventilation integrity on our Brent Charlie platform in the northern North Sea.
"Work is ongoing on the Brent Charlie platform to complete the necessary actions required of the improvement notices.
"Shell's top priority is the safety of our people, the environment and our assets."
Recommended for you

Perenco served three safety notices over state of North Sea platform