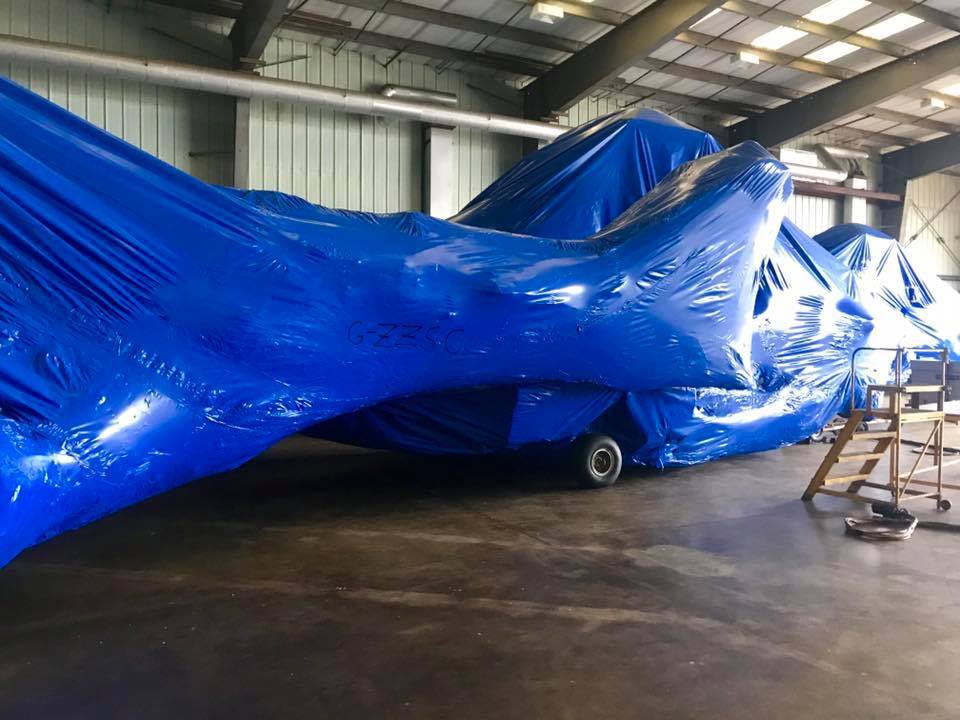 More than half of respondents to a survey regarding the potential return to service of controversial offshore helicopters would not be comfortable flying in the aircraft, it is understood.
European aircraft manufacturer Airbus wanted to know if the offshore workforce if they would be get back into a H225 Super Puma, following a safety overhaul in the wake of a fatal crash off Norway.
A total of 13 people were killed, including Iain Stuart from Laurencekirk, when the aircraft crashed into the island of Turoy last April.
The H225 fleet and another airframe model of Super Puma helicopters were banned from flying in the North Sea until recently as an investigation into the fatal crash continues.
The Civil Aviation Authority made moves to lift the flight ban in July despite there being no root cause of the Norwegian tragedy identified.
Airbus has now collated the results and will be updating stakeholders and customers in a series of briefings.
A spokesman for the aircraft manufacturer said: "Airbus Helicopters conducted an online helicopter users' survey to hear directly from users, mainly pilots and passengers, regarding their thoughts on helicopter features in general, and the H225 in particular.
"This valuable feedback is key to helping us address the concerns, priorities and requirements of those who use our helicopters on a regular basis."
More than 5,000 people are understood to have taken the survey, with 62% stating that they would be unlikely to fly in them if given a choice, sources say.
It is understood that as well as the overriding safety concerns, leg and shoulder space was also highlighted as a key concern.
H225s are known in the industry to feel more cramped than alternative aircraft due to the fitting of more passenger seats.
Nearly half of all respondents -around 44% – to the survey were unaware of all of the work Airbus has undertaken since the Norway crash to try and rectify customer concerns and safety critical issues – suggesting more work needs done to educate the industry.
Respondents are said to have generally been in favour of hearing about these improvements.
Airbus has introduced a number of new safety improvements to the H225.
These include the use of a higher reliability second stage planet gear, gearbox components being replace more regularly, increased monitoring and inspections and the precautionary withdrawal from service of any gearbox involved in an "unusual" event such as a road traffic accident.
It emerged last year the gearbox of the Super Puma helicopter which crashed in Norway was previously involved in a road accident, prior to being fitted in the aircraft.
The H225 crashed on a return journey from Statoil's Gullfaks B platform last April.
The main rotor could be seen spinning through the sky, completely detached from the carriage of the helicopter, which had plummeted to the ground.
Iain Stuart, a 41-year-old from Laurencekirk, was among those who died in the tragedy.
Nearly 80% of the worldwide fleet of commercial Super Pumas was grounded following the disaster.
Preliminary investigations have shown that the aircraft's rotor broke off due to a "fatigue fracture" in one of it gears, but a root cause has yet to be found.
Accident Investigation Board Norway said back in April that it still did not know why a crack in one of the cogs had continued to spread inside the component.
Europe's aviation watchdog, which issued its own airworthiness directive , said investigations had shown that one type of planet gear was more susceptible to cracking and had been permanently removed from service to ensure the safe operation of 225s.
Recommended for you

New helicopters needed to 'meet demand' as number of available S-92s dries up