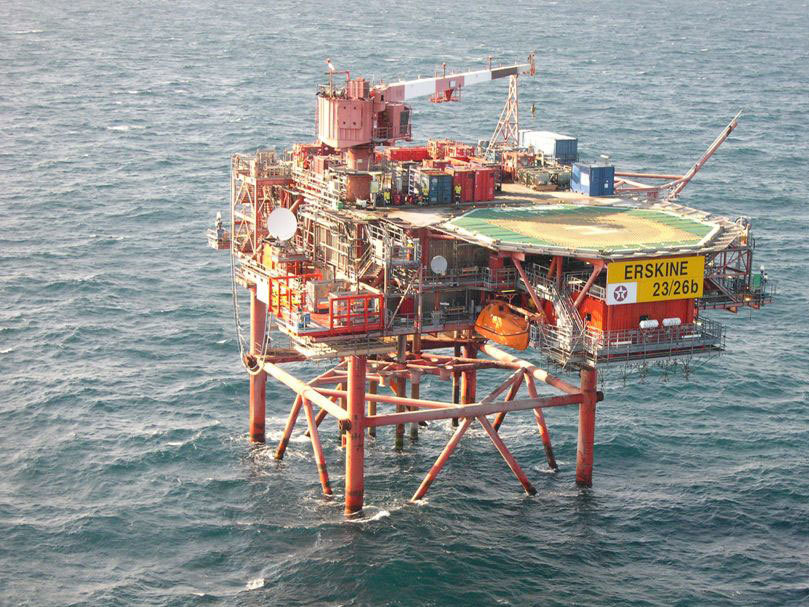 Serica Energy said today that the Erskine field's return to production had been delayed until the end of this month.
The exploration and production company had expected to restart production from the North Sea field on September 13.
Output was suspended on July 31 for facilities maintenance to be carried out.
The Erskine field produces via a normally unmanned platform, with production being controlled from the nearby Lomond platform.
London-based Serica said today that repairs still had to be completed on Lomond, which is operated by Shell.
Serica also said the operator of the Forties Pipeline System (FPS) had asked for additional checks to be carried out after a treatment process was used to clear wax deposits in the Lomond to Everest pipeline.
Tony Craven Walker, Serica's executive chairman, said: "The monitoring required by the FPS operator and the need to undertake caisson repairs (on Lomond) affects the restart of Erskine production but is not expected to materially affect forward production plans.  
"We will announce the restart of production when this takes place and will provide a full update at the end of the month when we release our first half results."
Production from Erskine was interrupted for a six month period in 2016 by a blockage in the Lomond to Everest condensate export pipeline.
The shut-in contributed to a 23% drop in Serica's full-year, pre-tax profits, which totalled £2.4million ($3.3million).
AIM-listed Serica holds an 18% non-operating interest in Erskine, which is located 150miles east of Aberdeen.
The firm completed its cash and shares acquisition of its stake from BP in June 2015, about a year after the £8.7million deal was first announced.
Chevron operates and owns 50% of Erskine, while Shell has 32%.
Erskine was the first high-pressure, high-temperature field to be developed on the UK continental shelf. First production was achieved in 1997.
Gas is transported via the CATS pipeline, and liquids via the FPS.
Lomond will transfer to Chrysaor once its acquisition of a package of North Sea assets from Shell goes through.
Shell acquired Lomond in its mega-merger with BG in 2016.
Recommended for you

CNOOC confirms first oil from delayed Buzzard Phase 2 project