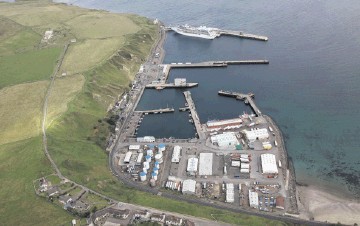 Oil and gas support services company Asco Group narrowed losses during 2016 despite facing "extremely aggressive" competition in the market.
The Aberdeen firm said in its latest accounts a general downward trend in quayside work was offset by the significant drilling activity of one of its local clients.
But it was pricing rather than volumes that were the biggest feature of 2016, Asco said, adding: "One competitor has been extremely aggressive on pricing.
"As a result, we have lost a significant contract in Aberdeen and may lose another in Trinidad.
"These have not materially affected 2016 results as the losses generally came late in the year but they will affect financial performance in 2017 and 2018.
"This will in part be offset by the start-up in the North Sea of a significant new client".
The accounts, just released by Companies House, show Asco's workforce shrank by more than 400 to about 1,600 people last year. Pre-tax losses narrowed to £41.75millon, from £63.8million in 2015, while revenue fell by about 16% to £454.8million.
Chief executive Alan Brown said Asco's Peterhead operation generated the most profits.