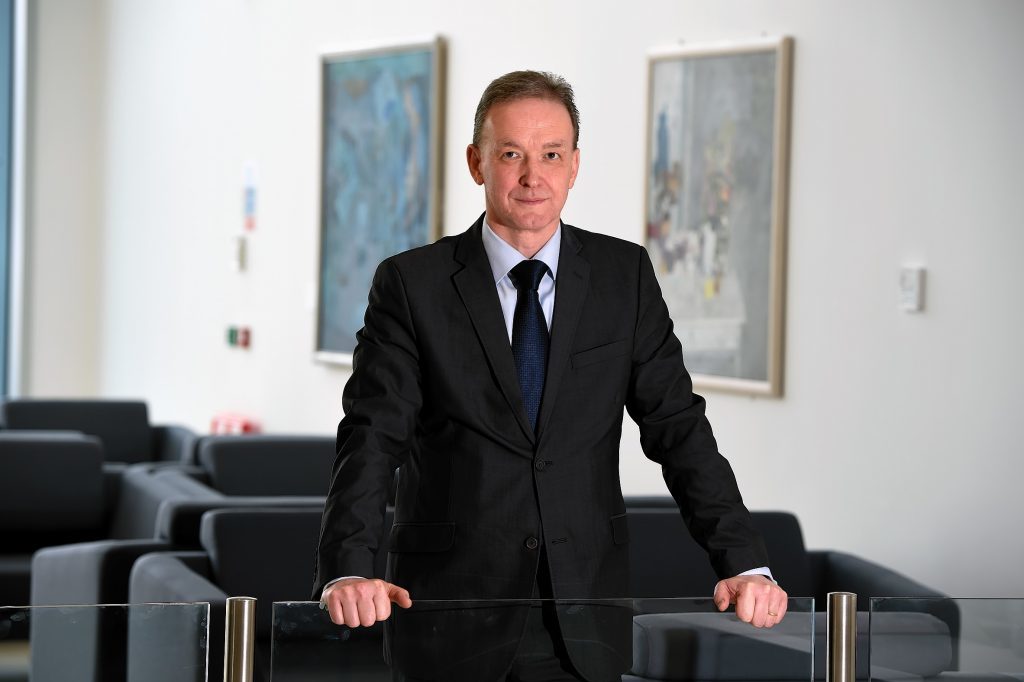 Wood Group has spent the past two years de-branding itself, shedding its layers like an onion.
It's a process chief executive Robin Watson embarked on to reveal overshadowed functions.
"If you take Mustang for example," Mr Watson said.
"Inevitably, there was a lot of pride in Mustang in doing lightweight and topsides. Our automation business we've got in our specialist area there was hidden.
"It was a fabulous business, but no one over talked about Wood Group automation.
"The Kenny brand was associated with subsea, but it actually did a whole heap of digital, software and asset integrity solutions that was almost deafened by subsea, because everyone in the outside world saw Kenny as subsea."
Automation has since been one of Wood Group's strongest performers in the past 18 months.
The service firm has also spent record amounts on innovation.
"We have invested more in the last two years with our seed funding in technology related solutions than Wood Group ever has in the past," he said.
"What we tended to do was acquire a technology and put the capital behind it. The key thing is having the technology and the domain knowledge. We've done a lot more in the past two years in bringing our digital solutions people together with our operations people. We tend to have the IBMs of the world coming to us because they just don't have the domain knowledge.
"It's like having the Formula 1 engine but no chassis, body or experience driving the car. It's about bringing the two together.
"The last two acquisitions we've made in automation are in the automotive sector. We programme the robots at Jaguar Land Rover. We programme the individual robots, but what we then do is the symphony that gets the robots interacting together.
"We are also the largest independent automation contractor for Tesla. That's quite an accolade."
The stretch Wood Group has mustered over the past two years is where Mr Watson takes the most pride.
He added: "There we are as a Scottish or UK company flying the flag and not having to have the indigenous trade to do it. That sector broadening is something that really excites me. It's good paying jobs with good career prospects."
For more from Robin Watson's interview click here.
Recommended for you

UK North Sea sees chance for political reprieve in energy crisis