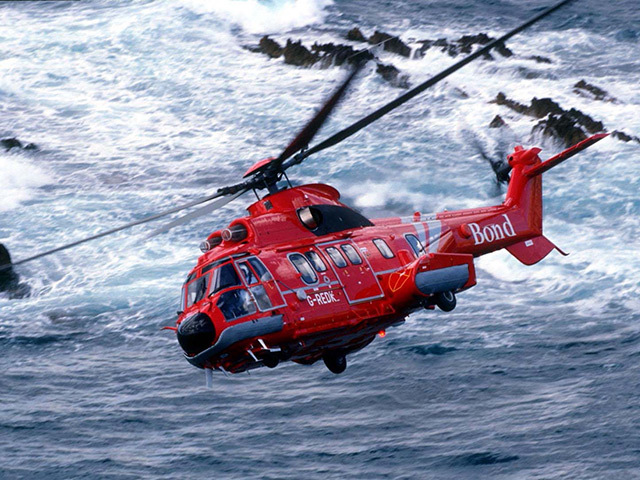 Helicopter operator Babcock saw profits fall into the red as a result of the downturn in oil and gas and pressure from lower operating costs.
Yearly accounts on Companies House show Babcock Mission Critical Services Offshore (MCSO), formerly Bond Offshore Helicopters, recorded a pre-tax loss of £3.227million in the year ending March 2017. The previous year the firm posted a pre-tax profit of £1.216million.
In a statement lodged within the accounts firm director, Nicholas Hawkes, said the company's core business faced difficulties as a result of the oil and gas downturn.
The firm's balance sheet was also impacted by the grounding of the Super Puma fleet following the fatal H225 helicopter crash in Norway on April 29, 2016 costing them £2.4million .
Babcock MCSO said the costs associated with grounding the aircraft was considered to be a "one-off" and due to "their unusual and exceptional occurrence" had been extracted from the underlying trading profits for the year which came in at 1.68%.
The firm also saw a slight decline in revenue last year to £133million from £134million the year before which they said attributed to a fall in gross profits as a consequence of spare aircraft capacity in the fleet. Overheads were also higher due to the increase in aircraft leasing costs.
Mr Hawkes said in the report: "Over the course of the year the company's core business activities faced continued commercial pressures reflecting the fall in oil price and the continuing need for companies operating in the oil and gas market to lower operating costs and maintain service delivery while ensuring the highest level of safety within the industry for its customers and passengers. The company performed in line with expectations.
"Following the fatal crash of an Airbus H225 helicopter in Norway on April 29 and subsequent grounding of the 225 Super Puma fleet and L2 variant in Norway and the UK, Babcock MCSO has continued to work to ensure that service to its existing customers is maintained in line with contracting requirements. This is primarily being done using aircraft from its current operational fleet as well as additional aircraft brought in to ensure capacity is geared to market demands."
A lengthy ban on flying H225s was lifted in July following the crash last year which killed 13 people.
The Civil Aviation Authority cleared the aircraft's return to service but required helicopter operators to complete a safety case to encompass an overhaul made in the wake of the Norway incident.
Supermajor Shell has previously stated the aircraft does not feature in any future provision of offshore flights in the North Sea.
Meanwhile BP said it would not consider using them until a root cause of the accident is discovered.
Recommended for you
X

SNP's Yousaf tells Tories to 'frack off'