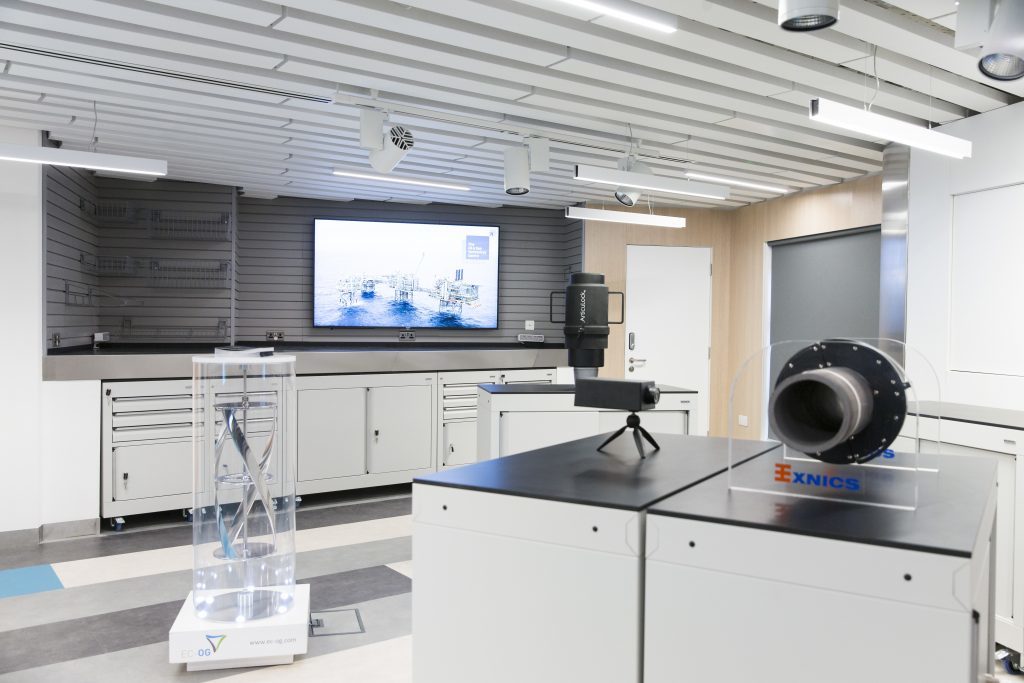 More than 50 industry leaders and company partners have signed-up to the Oil and Gas Technology Centre's technology accelerator programme.
TechX, which is expected to be launched later this year, will see partners support the development of the next game-changing companies for the energy industry.
The scheme will invest in more than 100 technology companies in the next decade.
TechX director David Millar said: "A network of mentors and partners is critical to the success of TechX, so it's very encouraging to see so many experienced individuals and organisations keen to support the next generation of technology companies.
"TechX is here help smaller technology developers take their solutions to market and we want to create a global technology hub in North East Scotland. We believe our unique proposition will help us achieve this, and we look forward to working with innovative, forward-thinking companies as we launch in December."
The tech incubator will offer an intense development programme, rapid product prototyping, expert mentors and partners, fast access to facilities, field testing and funding with no equity or pay back required.
Josh Valman, chief executive of RPD International, which has signed up as a partner organisation, added: "I genuinely think TechX is one of the most exciting accelerators. It's an opportunity to get access to one of the most difficult industries in the world; the energy industry is not something you just walk into as a start-up.
"As a partner, we'll provide access to our expertise and facilities to validate and test technology. We want to help start-ups bring their solutions to some of the biggest companies in the world and make a difference in the industry."
The OGTC was established in October 2016 with £180million funding as part of the Aberdeen City Region Deal. An additional £174.1million has to be generated in matched funding from industry, university or others as part of the centre's long-term funding, which can be both cash and in-kind.
Recommended for you

Innovation and the investor in the middle