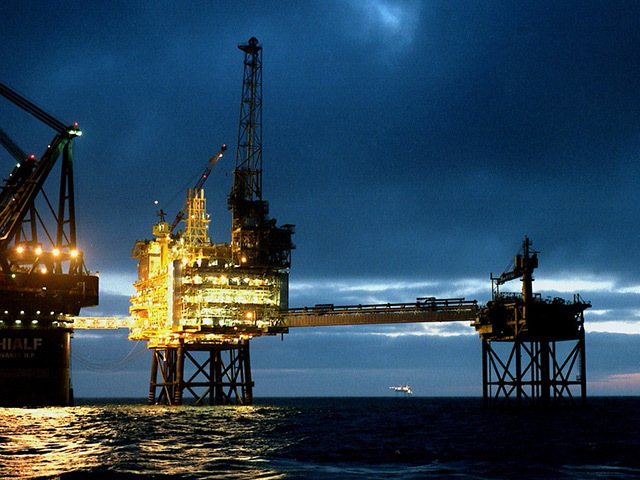 Oil major Shell has filed new plans to develop the North Sea Fram field with the UK Government.
Shell is targeting first gas from the field, which lies 136miles east of Aberdeen, in the second quarter of 2020.
The company intends to develop the gas and gas condensate field via a tie-back to the Shearwater platform 20 miles away.
The submission of the plans comes about two months after Shell chief executive Ben van Beurden said the company was committed to the North Sea, despite agreeing to sell a package of assets in the basin to Chrysaor earlier this year.
Shell initially received approval for developing Fram from UK authorities in October 2012.
At the time, the Shell described Fram, discovered in 1969, as one of its most significant projects in the central North Sea for more than a decade.
It was expected to produce an average of 35,000 barrels of oil equivalent per day from eight wells via a new floating production, storage and offloading vessel.
But Shell mothballed the project in February 2013 and axed several key contracts after encountering "unexpected well results".
The company said development drilling would continue and that the results of the campaign would help it come up with a revised strategy.
Read: Fram – whatever is going on Shell?
In its new environmental statement, Shell said it would develop Fram using two horizontal wells, with drilling expected to start in the first quarter of 2019.
Shell said the Shearwater platform would require only minor modifications to the control system and chemical injection system.
Shell said that out of all the options considered, tying back to Shearwater was the "least technically complex solution, had the smallest footprint, reused existing infrastructure and was the
most economically viable".
The company also said it was going after "reduced recoverable volumes" from the field.
The public consultation period for the environmental statement runs until November 24.
Shell is the operator of Fram, in which it has a 32% equity share. Esso Exploration and Production UK, a subsidiary of US oil giant ExxonMobil, owns the remaining 68%.
Also in its environmental statement, Shell said Dana Petroleum had proposed tying its Arran field back to Shearwater.
Dana plans to hand in its plans for developing Arran before the end of this year, with first oil slated for 2021.
"Due to both fields tying back to Shearwater, where appropriate, the cumulative impacts of both the Fram and Arran Fields (emissions to air and discharges to sea) have been considered within this environmental statement," Shell said.
Recommended for you

Gallery: 'End of an era' as Foinaven FPSO arrives at Hunterston from BP oilfield