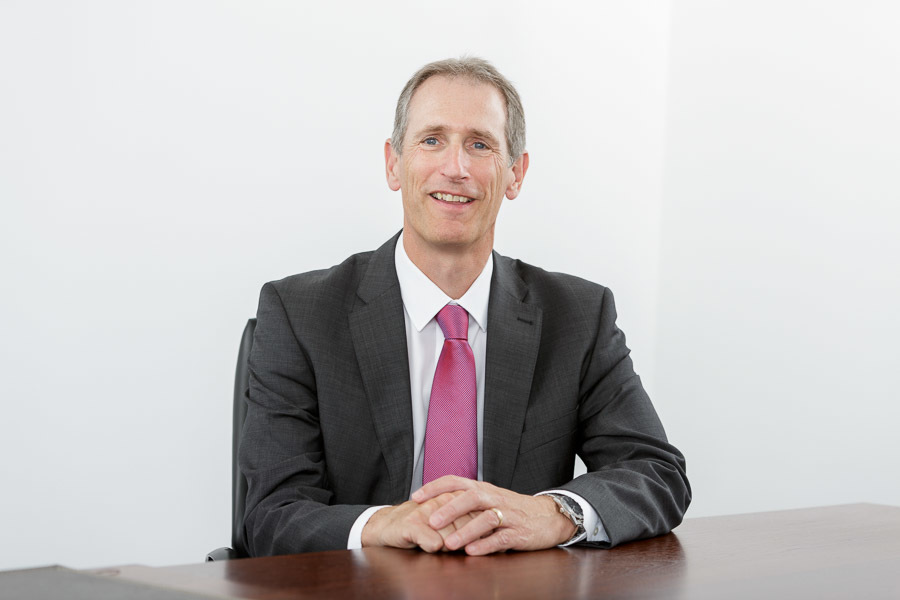 The chief executive of Lloyd's Register (LR) hailed the firm's courage to see through its investment commitment as he officially opened the company's tailor-made facility in Aberdeen.
Company boss Alastair Marsh marked the beginning of new chapter for LR in the north-east when he opened its 100,000 sq ft facility, located on the Prime Four Business Park in Kingswells. The firm took the investment decision before oil's rapid slide.
"It's true that we committed to go through with this new office when oil was $100 a barrel. The most common question I have had asked, certainly at board level, is 'why are we doing this now?'," he said.
"But it's quite an easy one to answer, because we are committed to this Aberdeen area, whether oil price is down in the $50s or the $100-plus range. It makes a difference in terms of employee numbers here, of course, but it doesn't make any difference in terms of overall commitment long term to oil and gas."
The investment decision was made after a string of acquisitions for the firm.
"Up until two years ago we had been acquiring businesses in this industry and had never had the opportunity before to bring all of our people together under one roof," he said.
"A lot of what we believe in currently as an executive team is that's really important to get everybody together. We have got this one concept of one LR at the moment. It would be fair to say that LR, over the years, could have done better in terms of working together – our marine and offshore business with energy and so on. There's nothing like getting people together under the same roof.
"There are people in this new building who probably don't know each other. They have not had the opportunity to meet before now.
"I am really proud that LR has had the courage to see through this project at a time when many other players in the oil and gas industry may have been cutting costs. It's an underpin to our long-term commitment to Aberdeen."
The company leader is also starting to identify "green shoots" for the sector.
"I'm really optimistic now," he said.
"Compared to this time last year, the outlook for the industry, certainly in our business, is much more optimistic. We are seeing the green shoots of recovery come through now."
The recovery is line with Aberdeen's own reinvention, according to Mr Marsh.
He added: "When we made the commitment to have this office here at this site, the AWPR had just been announced. I'm really delighted to see it's almost done. It's going to make a massive difference to the city. There's a big investment in the airport facilities and I saw it myself coming through that airport. That's in spite of the oil and gas market being fairly soft, so it's great and feels really good to be part of that."
LR's new Aberdeen hub has the capacity for up to 900 employees, providing "scope for continued growth and a clear demonstration of LR's commitment to the UK energy industry". It has been designed to house LR's research and development for technology-led initiatives.
The sole shareholder of LR, UK charity Lloyd's Register Foundation, is also supporting the University of Aberdeen with a grant of £1,185,000 for a research programme on Safety and Reliability Engineering over the next six years. The grant is helping to research a number of initiatives in to safety and reliability engineering, and with a particular focus on the effect of human factors as well as new technology for extreme environments, and the reliability of renewable energy infrastructure.
Recommended for you

Wood boss ready to build business on strong Aberdeen foundations