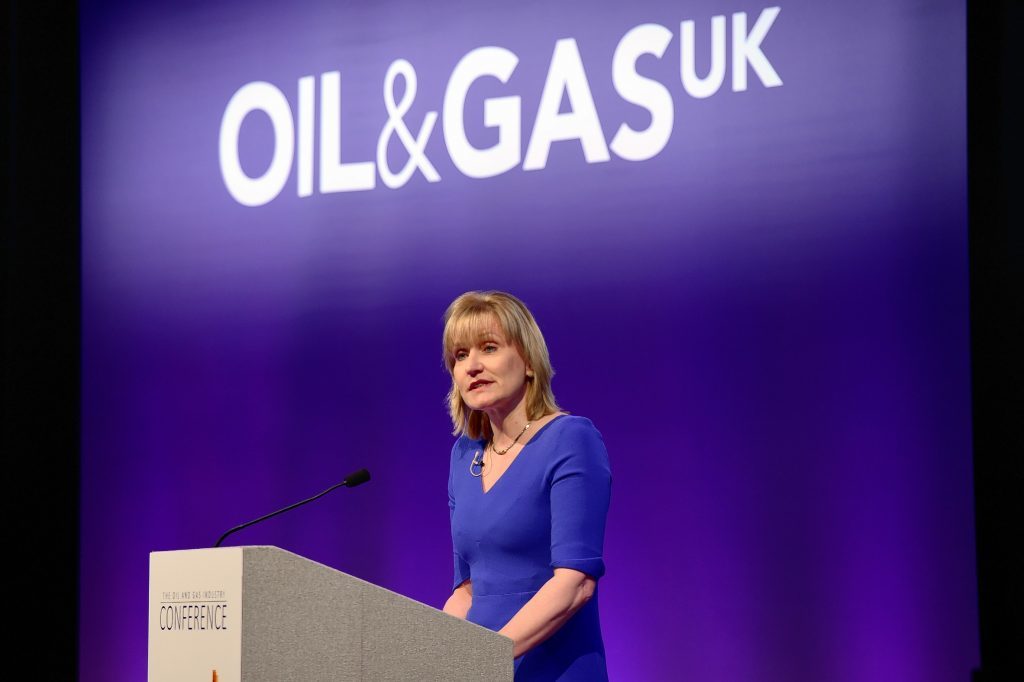 Oil and Gas UK Chief Executive, Deirdre Michie today said the 'tide is turning' in the industry with $14 lifting cost anticipated for the end of the year.
Speaking at Share Fair 2017, Michie spoke of the 'relentless journey' the sector has been on but praised the progress being made toward lower operating costs.
The oil and gas business leader also spoke about the need for an 'essential' culture change to reduce pressure on the industry.
Michie said: "A you look back to where we've come from, it's been a relentless journey we've been on but it is really encouraging to see the progress being made in terms of the unit operating costs and we've done a lot more than any other basin in the world – we did start from the worst position, so we had to do more of course.
"When you look at the numbers, this industry has halved its unit operating cost and since 2014 we've come down from $29 and we anticipate that by the end of this year we'll be at around $14.  That's the average, so you can draw your own conclusions from that. As an industry, we are in a better shape from that point of view."
Michie gave a shot in the arm to industry members in attendance by stating that the 16% rise in UK oil and gas production over the last two years is incentivising investors who "recognise that this sector is reinventing itself and competing more effectively with other, rival, oil and gas provinces".
She also insisted the industry required transparency and an "essential culture change" to reduce the "intense pressure that lingers today as we go through this downturn".
Michie went on to mention the Oil and Gas UK Business Outlook 2017's belief that £40bn worth of potential business opportunities are "currently sitting in company business plans waiting to be put into action".
Yet she warned that despite short term gains the "longer term perspective does give us cause for concern".
Michie added: "The levels of exploration drilling activity continue to be at record low levels. We know that if we don't do something in that space then it will undermine production quite fundamentally through 2020 and beyond."