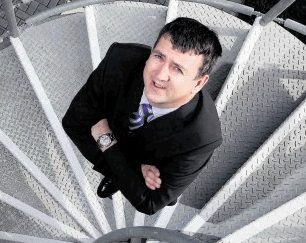 The former head of international law firm Pinsent Masons' Aberdeen office has taken up a new role and will focus on providing a 'pool' of freelance lawyers for the oil and gas sector.
The oil price downturn in recent years has led to the widespread restructuring of many energy sector businesses, which impacted on a range of functions including legal services.
Now with the price of Brent Crude levelling out at around $50 to $60 a barrel and increased confidence in the oil and gas sector, Pinsent Masons expects an increase in activity, including project tendering and asset consolidation.
And a new flexible freelance model will provide highly experienced lawyers on short to long term projects, allowing businesses to supplement their in-house legal teams at times of peak demand.
Roger Connon, a former Pinsent Masons Partner and lawyer of 30 years standing, will head up the 'Vario' offering as head of oil and gas.
He said: "The oil and gas industry has always used a large number of consultants either to supplement their in-house teams or to provide specialist advice to meet the specific requirements of the business at a given time.
"Legal services budgets and headcounts have fallen in recent years but the legal work has not reduced, and with new projects coming back online there will be a greater need for highly experienced and flexible lawyers to fill the skills gap.
"We believe our Vario model is very well suited to this new environment and our pool of freelance Vario lawyers includes specialists in oil and gas law, versatile individuals who have extensive experience in senior in-house roles, and in employment law, mergers and acquisitions, regulatory, commercial and corporate law."
Pinsent Masons' Vario lawyers are currently deployed in roles at a number of international oil and gas operators and major contractor companies working in the UK continental shelf.
Based in Aberdeen, Mr Connon is also looking to recruit lawyers who are seeking greater variety in their work or, who because of a lifestyle choice or family commitments, will prefer a more flexible way of working that Vario can offer.
He added: "The 9-5 pinstripe-suited lawyer of old is long gone and the legal sector is evolving fast to become a modern, forward thinking profession, offering flexible working options.
"Our Varios range from lawyers who enjoy working in the legal sector but who are seeking more variety in their work, to those who want to combine law with a second career, to parents who prefer the flexibility of being able to work out with the lengthy school vacation periods.
"Vario lawyers and our end-clients also benefit from our network of practice support lawyers who provide technical research and keep us up to date on the latest legal precedents and changes to legislation."
Recommended for you
X

In depth: Behind Glencore's veil of secrecy - the Paradise Papers