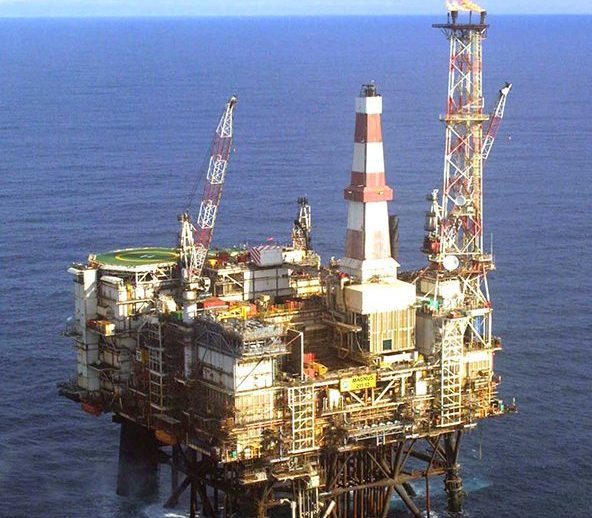 Offshore workers were banned from drinking the tap water on their platform after it was found to be contaminated with diesel – but were told to keep showering in it.
The problem with the supply on BP's Magnus platform was discovered when people complained about a strong smell when they were washing.
After carrying out tests, the firm issued a safety notice to all staff insisting the level of diesel in the water was much too low to pose a health risk.
It issued bottled water for drinking, cooking and teeth cleaning after accepting the taste was unpleasant. But it advised workers to continue using the
taps to wash themselves, their clothes and their crockery – to the fury of a trade union.
Steve Todd, regional organiser for transport union RMT said: "Ultimately, you wouldn't want to pour diesel on yourself, so I think there is absolutely no safe amount of diesel to have in a shower, and I believe BP should not tell people it is safe to use this contaminated water for showering.
"If you can't use water for drinking or brushing your teeth, then why would it be safe to splash all over your skin?"
The safety notice read: "Following reports of a smell of diesel when showering, laboratory testing of water has shown low level contamination with hydrocarbons, probably diesel.
"Will this affect your health? The short answer is no, as the level of diesel contamination of the potable water supply is far below the level at which health might be affected.
"Water testing has shown that there is more diesel in the water than is acceptable to the consumer on the grounds of taste and smell. The values observed are less than a thousandth of the levels at which health might be affected.
"Please continue to use bottled water for drinking and brushing teeth until advised by platform management that the potable water system has been flushed.
"The water is safe to use for showering – but you may notice a harmless odour of diesel during showering."
It said laundry and washing-up should also be unaffected "as the detergent will remove any hydrocarbons".
Last night, a spokesman for BP said bottled water is still available for those with concerns.
He said: "Following reports of possible contamination of the water supply on the Magnus platform, bottled water was distributed and restrictions were placed on the use of the platform's potable water supply.
"Sampling of the supply showed there was some contamination at very low levels, far below that which may cause health issues.
"We have since flushed our potable water tanks and are confident that the contamination is no longer present.
"We are carrying out further tests of the supply as a precautionary measure, and investigating the source of the contamination."
Recommended for you
X

Hurricane Energy considers premium listing, chairman makes swift exit