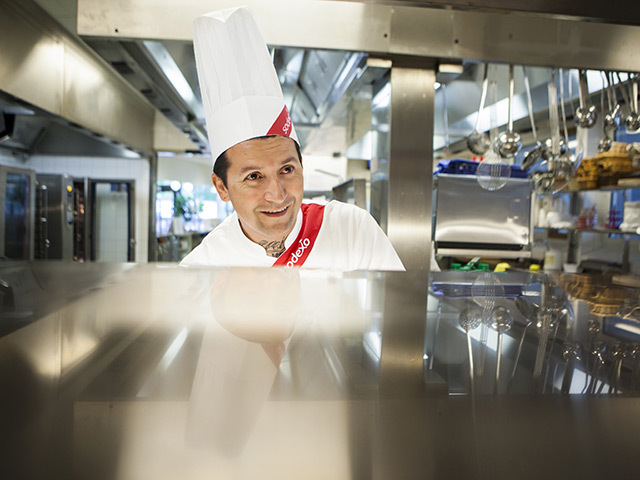 International foodservice and facilities management giant Sodexo said a new UK North Sea deal with Bibby Marine Services would create 40 jobs at the two companies.
Bibby has awarded Sodexo a two-year contract to provide catering, housekeeping and laundry services for the new custom-designed Bibby Wavemaster 1 vessel. The deal comes with the option to extend it to other vessels after a year.
Bibby Wavemaster 1 is a new generation of custom-designed vessel to meet the need for the trend for windfarms to go further from the shore in more challenging seas.
Accommodation on board includes 60 en suite berths big enough for up to 90 people, as well as leisure and office facilities.
Howard Hughes, technical and operations director with Bibby, said: "To partner with an organisation such as Sodexo, which is committed to providing services which improve the quality of life, will undoubtedly ensure everyone is as comfortable as possible in what are often very challenging conditions."
Sodexo marine operations director Erik Delmee added: "We are proud Bibby Marine has chosen Sodexo as its partner for the provision of services which will have a significant impact on the quality of life of those on board the new Bibby Wavemaster 1.
"This has been an exciting project for Bibby Marine and we have been pleased to have worked with the team throughout the mobilisation and the vessel's maiden voyage to now supporting … its first long term-project."
Recommended for you

North Sea Transition Deal chance to transform UK fossil fuel industry