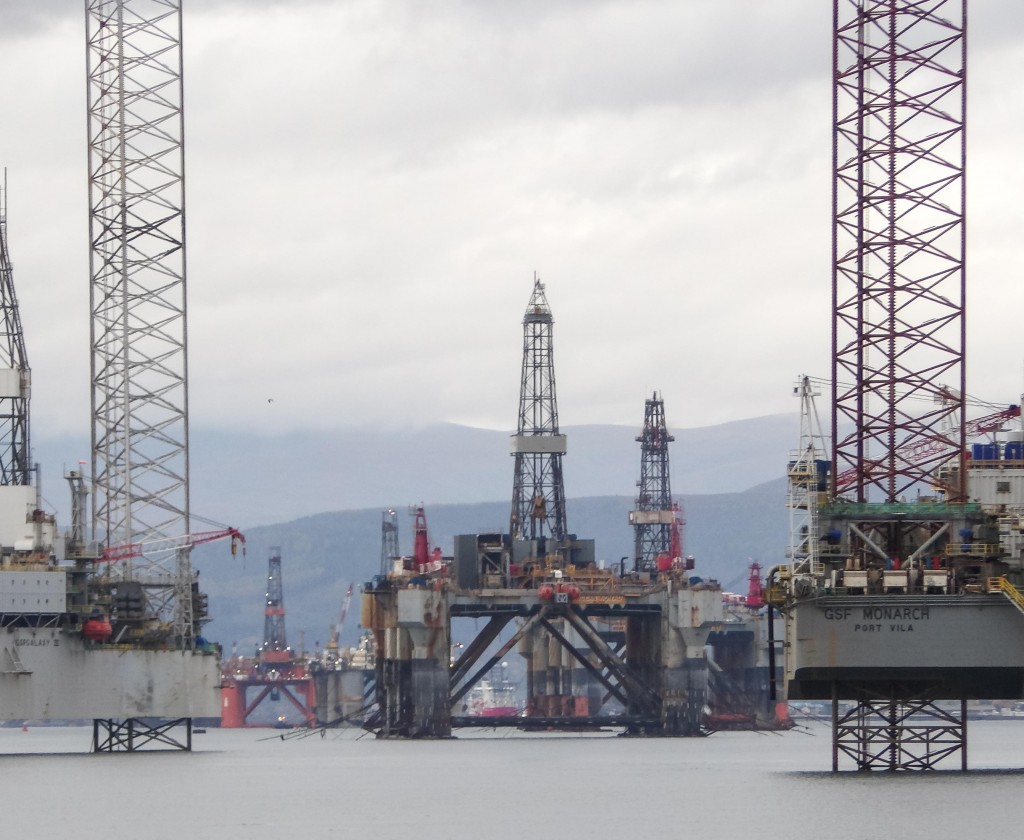 A dozen rigs stacked in the Cromarty Firth because of the oil and gas downturn brought an "unfortunate" financial boost for the body responsible for the waters last year.
Income from storing the structures and booming cruise liner business contributed to a £700,000 increase in turnover to £8.4million at the Port of Cromarty Firth (PCF) in the year to the end of December 2016, compared to the previous 12 months.
Annual figures released by the Easter Ross trust port also showed its pre-tax surplus had risen £400,000 to £2.4million in the same period.
Oil and gas industry work in 2016 accounted for 76% of all revenue at the Invergordon-based PCF, which has a diversification strategy aimed at increasing its share of the cruise market and attracting more business from sectors including renewable-energy and North Sea decommissioning. On average 12 rigs were stacked in the firth during the year.
The figures were announced last night at PCF's annual public meeting, held at Ross County Football Club, in Dingwall.
PCF chief executive Bob Buskie said: "It's a set of results we are happy with and they are up from the previous year.
"A contributing dynamic is, unfortunately, the downturn in the oil and gas sector that has brought all these rigs in to be stacked. Over the year, 12 came in and 10 left the firth."
PCF is continuing to pursue ambitious proposals to upgrade cruise ship berthing and passenger facilities at Invergordon, although it has revised £25million plans announced last year.
Mr Buskie said he hoped a funding gap would be "plugged" in January – allowing tendering to start in the spring, with the aim of completing the project by autumn 2020.
Cruise liner business accounted for 11% of PCF's revenue in 2016, with 97,993 passengers arriving in Invergordon aboard 64 ships. Around 90 vessels have visited in 2017.
The port's figures are also expected to be boosted this year by work supporting development of the Beatrice Offshore Windfarm, which will continue throughout 2018.
PCF has applied for licences to carry out decommissioning work and Mr Buskie said he hoped the first projects would be underway "by this time next year."
Port chiefs intend to submit a revised application for consent to carry out ship-to-ship oil transfers early next year.
The plan has attracted opposition from campaigners concerned over the threat they say it would pose to dolphins and, in particular, the firth's bottlenose dolphin population.
Recommended for you
X

NorSea, Apply team up for emission-busting, £6m shore-to-ship energy supply project