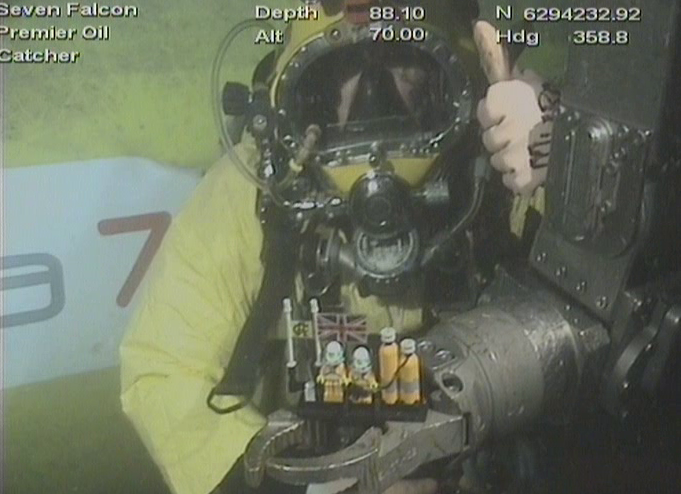 Premier Oil and Subsea 7 indulged two young boys by getting their Lego divers to the bottom of the North Sea.
As part of a 500 adventure wish list, called The Days Are Just Packed, put together by father MacNeill Ferguson and his two young sons Ollie (8) and Harry (5), they saw their two Lego divers hit the murky depths of the Scottish North Sea.
Having already travelled into space on a weather balloon, the two boys thought it only sensible that their plastic pals visit the least explored place on planet earth.
Already at adventure 230, the boys managed to arrange passage aboard the Seven Falcon for themselves and their Lego men, passing their friends onto Subsea 7 divers.
Organised through oil and gas tech company OPEX, the divers then took them to the bottom of the Catcher Field.
Father, MacNeill Ferguson, who provides outdoor team building to the oil and gas sector, said: "We put the list together three years ago but as the boys get older the adventures get bigger and grander. This one didn't require that much planning really – other people did the hard work.
"We're trying to tick off places around the world and are making plans for [the Lego men to visit] the Falkland Islands, Australia and Antarctica."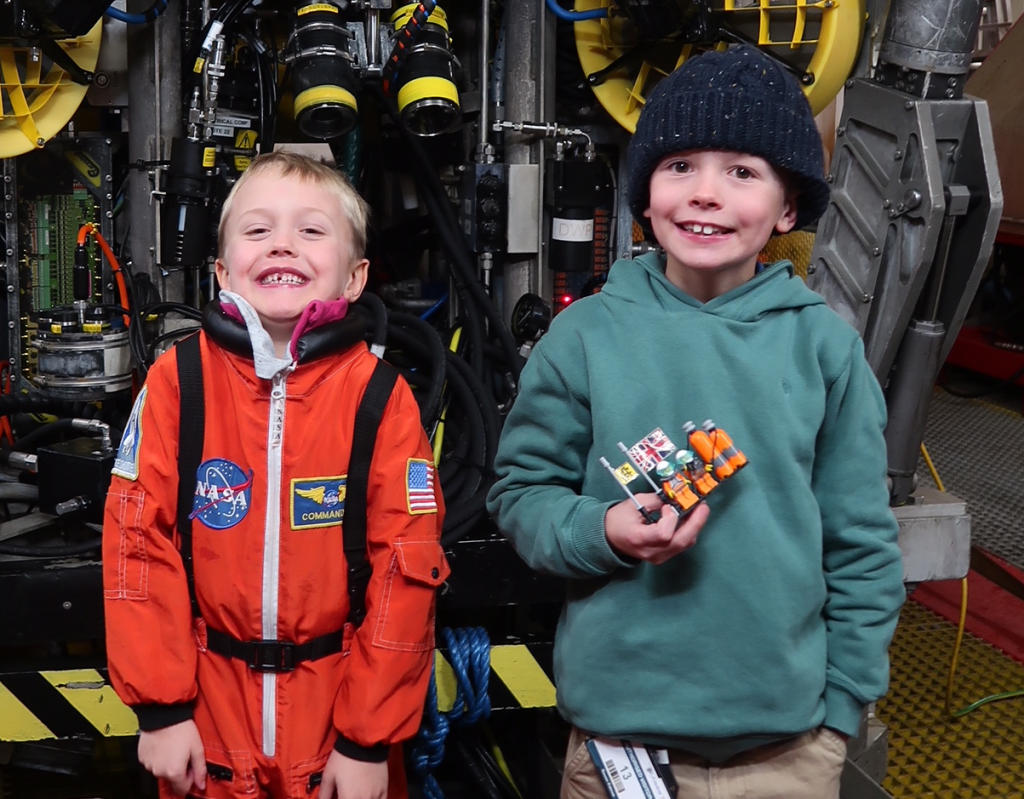 As part of yet another adventure, Ollie and Harry hit the newspapers in September for having launched a Playmobil Ship from Peterhead which sailed to Denmark and is due to hit Africa in the near future.
Asked why he and his boys drew up the list of 500 adventures, Mr Ferguson said: "Adventures are a way for us to spend more time as a family. We figured this was a good way to go out and explore."
William Geddes, Subsea 7 project manager, said: "The crew of Subsea 7's Seven Falcon diving support vessel, and Premier Oil, were delighted to help Ollie and Harry with their latest '500 adventure', to take Lego men deep-sea.
"We wish them good luck with all the fun adventures still to happen."