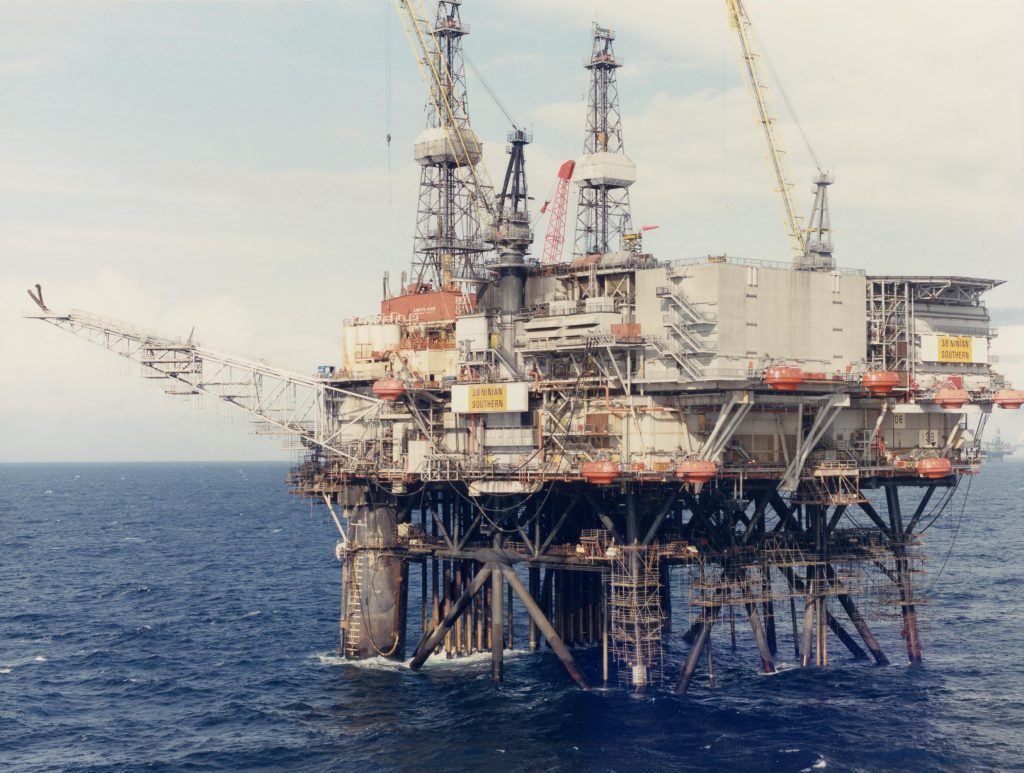 Almost 70 offshore workers have been evacuated from the Ninian South platform due to concerns about the safety and structural integrity of the rig.
CNR International, a Canadian operator with a base in Aberdeen, initially said it was taking precautionary measures and evacuating the crew on-board due to adverse weather conditions and wave heights that could "impact the safety of those on-board".
CNR later confirmed 90 workers are still on-board but the company was unable to say whether they will remain.
The company said in a statement: "Due to an adverse weather forecast during the coming days, it has commenced a precautionary down-man of non-essential personnel from its Ninian Southern platform.
"This is in accordance with existing procedures developed to safely manage the structural integrity of the Ninian Southern jacket.
"CNR International has been carrying out remedial work on the platform's jacket structure and assurance activities are ongoing to confirm their effectiveness. There are storm conditions forecast for the coming weekend, therefore, in order to ensure the safety of all personnel on board, the company has taken the decision to partially down-man Ninian Southern as a precaution.
"The safety of the personnel on board the platform is of paramount importance for the company.
"Ninian Southern is located 240 miles from Aberdeen in the northern North Sea. There are currently 90 personnel remaining on board and no other installations are affected."
Coastguards said they were in contact with the rig but that they were not involved in the evacuation.
Winds of up to 80mph are expected as Storm Caroline hits the north of Britain later this week.
A severe weather warning has been issued by the Met Office for Thursday.
A Met Office statement said: "Storm Caroline is expected to bring a spell of very windy weather to northern Scotland on Thursday.
"Gusts of 60-70mph are expected quite widely, with gusts to 80mph possible near north-facing mainland coasts and across the isles.
"Road, rail, air and ferry services may be affected, with longer journey times and cancellations possible. Some short-term loss of power and other services is possible.
"It is likely that some coastal routes, sea fronts and coastal communities will be affected by spray and/or large waves."
Just last year the Ninian Platform had to shut down production due to a fire where 114 personnel were called to muster before being stood down.
The platform was in shut down for 4 days before restarting production again.
Recommended for you

Ocean Ranger: 40 years since oil and gas rig tragedy