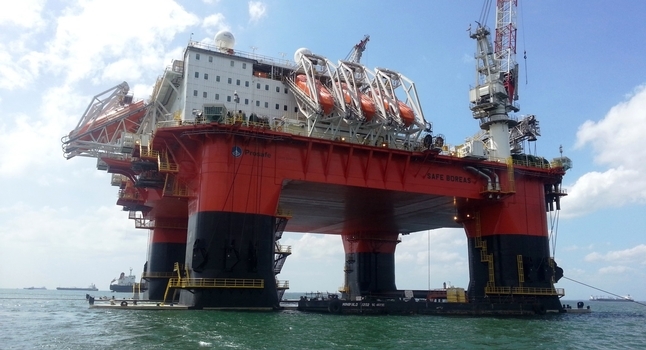 Offshore accommodation provider Prosafe said yesterday that it had sent 14 workers ashore for not taking part in an emergency drill.
Cyprus-headquartered Prosafe said the matter would be investigated further and that the individuals would return to their respective employers.
The workers were on board Prosafe's Safe Boreas flotel, which is currently stationed at the Statoil-operated Mariner field east of Shetland.
An offshore worker claimed a number of people had raised concerns about the lifeboats on Safe Boreas and had refused to board them during muster.
A spokeswoman for Oslo-listed Prosafe said all the lifeboats were checked at regular intervals and that all safety equipment was in place.
A spokeswoman said: "Prosafe confirms that 14 persons chose not to participate in an emergency response muster drill on the accommodation vessel Safe Boreas yesterday morning.
"To investigate the matter further, and in agreement with onboard management, it was decided that the individuals were to be transferred onshore for follow up with their respective employing companies.
"The safety of all persons onboard is, and always will be, the top priority for Prosafe.
"The Safe Boreas is operating in the Mariner field, offering accommodation support to Statoil's Mariner A operations."
Prosafe's spokeswoman later added: "All lifeboats on the Safe Boreas are checked at regular intervals, even more regularly during and after bad weather, and all safety equipment and interlocks were in place to allow the lifeboats to be safely boarded."
Unite regional officer Tommy Campbell said: "It's always important that workers who are in the middle of a job or training should decide whether something is safe or not.
"The fact that 14 people spoke up shows the job was unsafe.
"They should not be punished for doing the right thing, which is speaking up for their own and other people's safety."
Last week, Statoil said 36 workers had to be transferred by helicopter from the Noble Lloyd Noble rig, which is also at the Mariner site, to Safe Boreas, after a gangway between installations disconnected.
Mariner is expected to yield 250million barrels of oil over its  30-year production life, and create 700 long-term jobs.
First oil from the £4.5billion project is expected in 2018.
Hook-up and commissioning work is currently being carried out.