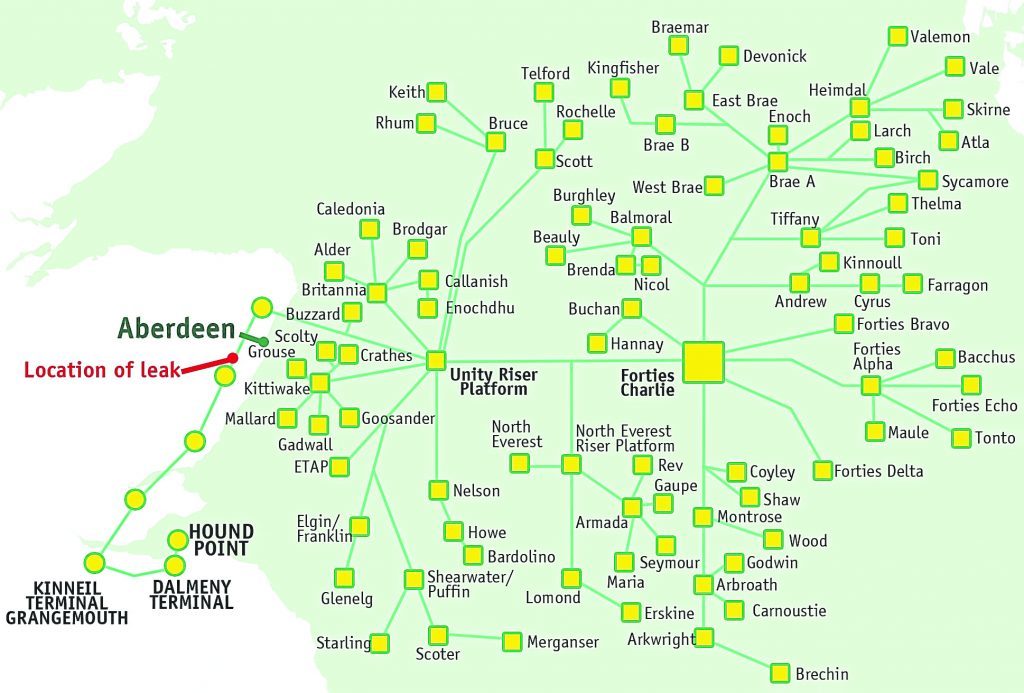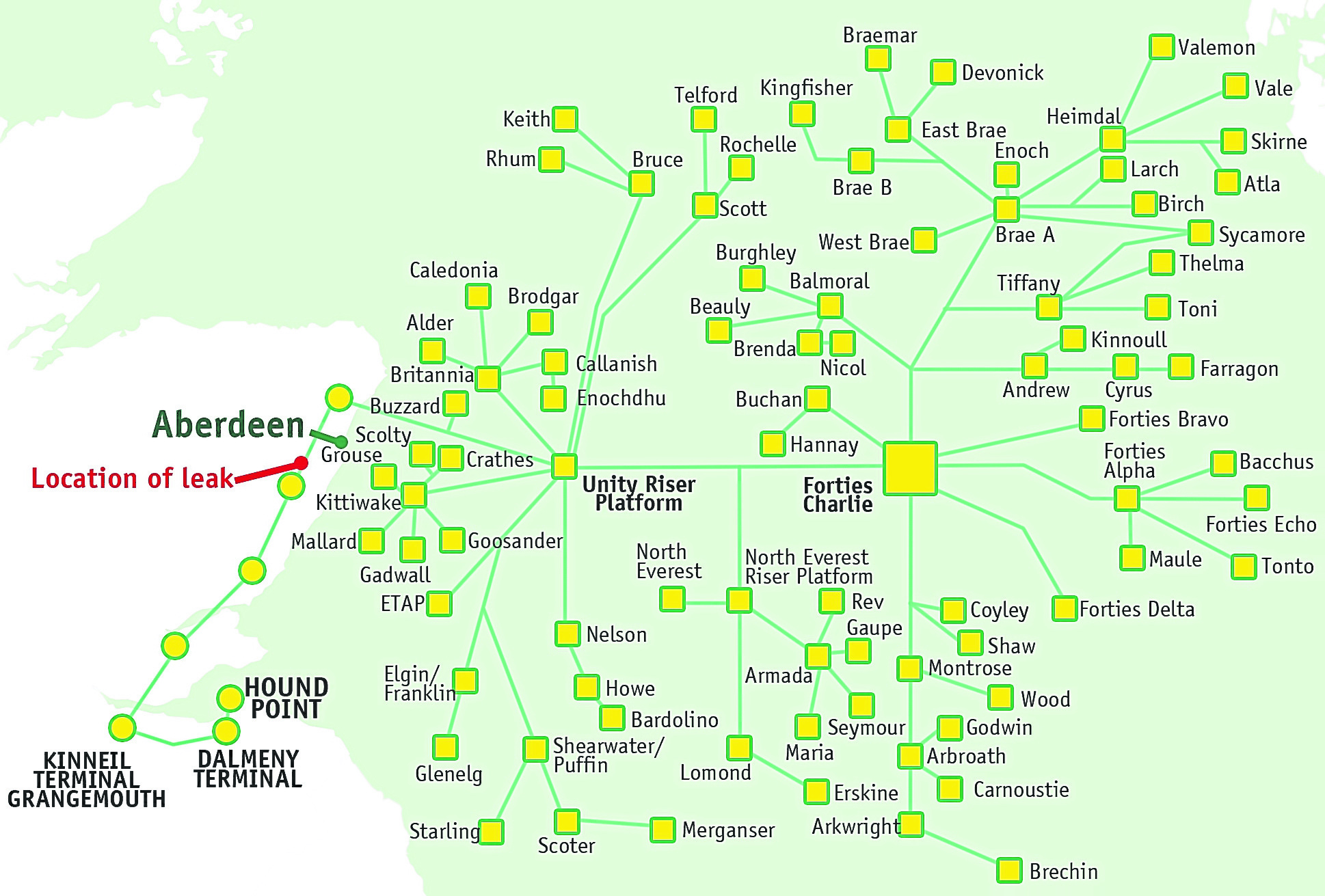 North Sea industry faces being left short by hundreds of millions of pounds for a period due to the closure of a key pipeline, an analyst has said.
A host of majors have been forced to shut down production from oil fields while repairs are carried out on a crack in the Forties system near Aberdeen.
Petrochemicals giant Ineos, which recently bought the pipeline from BP, has said the work at Netherley will take weeks rather than days to complete.
Industry experts have said the shutdown will cause pain for oil companies and Ineos, but that consumers should not be hit hard.
John Corr of energy consultancy Westwood Global said a shutdown lasting 28 days on Forties would mean companies racking up gross revenue deferrals totalling £600million ($795million) at current oil prices.
Mr Corr said unscheduled outages were "painful" for producers because costs remain the same, but they have no revenue over the period.
Producers tend to use downtime for maintenance, but that work is difficult to organise when stoppages are unplanned, which adds another "layer of frustration", Mr Corr said.
Oil and Gas UK chief executive Deirdre Michie said: "The shutting down of the Forties pipeline does cause significant issues for our industry, financially, operationally and commercially – 40% of oil production is now shut in and the resulting lost production is worth around £20million per day at current oil prices to industry."
The 235-mile pipeline system links more than 80 North Sea field to the UK mainland and the Ineos site in Grangemouth, delivering almost 40% of the UK's North Sea production.
The petrochemicals giant said late last week that it had lowered the pressure in the pipeline after identifying the hairline fracture, but did not have to shut it down.
A number of residents were evacuated from their homes, a road was closed and a cordon was set up after the discovery was made.
On Monday Ineos said the crack had got bigger, forcing it into a controlled shutdown.
Apache, BP, Shell and Total have all shut down production from fields served by the Forties system.
Nexen confirmed yesterday that it has turned off the taps at Buzzard, the UK's biggest producing field.
Serica Energy lowered its 2017 output guidance from the Erskine field to 2,000 barrels of oil per day, down from a range of 2,200-2,400 barrels previously.