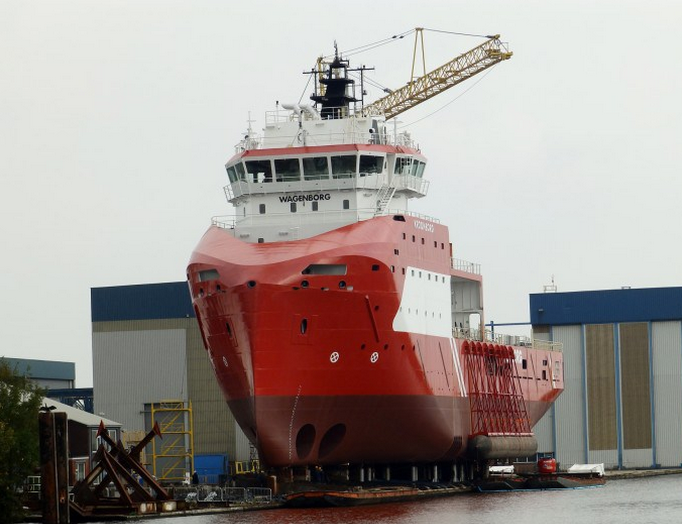 A Dutch firm has been reprimanded by the UK Health and Safety Executive (HSE) after a worker was injured on one of its gangways.
The watchdog said the incident took place in October when workers were transferring between the Shell-operated Galleon installation in the southern North Sea and the Kroonborg vessel.
An inspector said an employee was "trapped by a sliding joint between the fixed and telescopic walkway sections" of an Ampelmann gangway.
The inspector said the person, employed by WorleyParsons, suffered a serious injury.
The HSE report said the incident would have been prevented by designing the sliding joint in such a way that it would be "safe and without risks to health and safety when being used".
A spokeswoman for WorleyParsons said: "We can confirm that a person employed by the company was injured on the Ampelmann gangway in October 2017.
"We have actively participated in the investigations into the accident, as well as supporting the individual and their family at this very difficult time."
Ampelmann, which has a base in Aberdeen, has until June 7 to comply with the HSE improvement notice.
Ampelmann and Shell declined to comment.