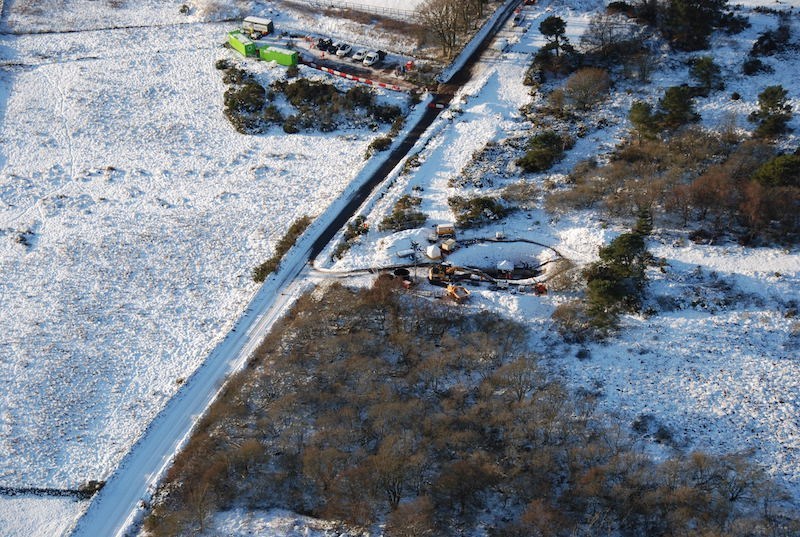 Ineos have announced that the hairline crack which caused the Forties pipeline leak is currently stable and that they expect to have it repaired by Christmas.
The oil firm say that work is "progressing well" since gas was stopped going through the pipe on December 11.
Ineos have also said that they are already making the necessary plans to recommission the system, including the Kinneil facility, once work is complete.
The company have further stated that they expect to progressively bring the pipeline back to full working order by early 2018.
In a statement, Ineos said: "INEOS continues to make steady progress towards the safe repair of the Forties Pipeline. Continued monitoring and assessment confirms that the hairline crack has remained stable since the flow of oil and gas was stopped through the pipe on Monday 11th December.
"Work on the pipeline is progressing well and based on current estimates INEOS is planning to complete the repair around Christmas.
"As work on the pipeline continues INEOS has initiated the planning phase necessary to begin recommissioning the system, including the Kinneil facility, as soon as the pipeline repair is complete.
"Initially a small number of customers will send oil and gas through the pipeline at low rates as part of a coordinated plan that allows INEOS to carefully control the flow into the system. INEOS will complete this work as quickly as possible but safety is the highest priority.
"Based on current estimates the company expects to bring the pipeline progressively back to normal rates early in the new year. "
The crack and subsequent leak has caused widespread disruption in the north-east and internationally since its discovery two weeks ago.
While there has been North Sea shutdowns in production, there has also the concern about shipments and stocks getting to where they need to be and on schedule.
Apache, BP, Shell and Total have all shut down production from fields served by the Forties system.
Nexen confirmed yesterday that it has turned off the taps at Buzzard, the UK's biggest producing field.
Recommended for you

XR goes big on fake oil in protests at SLB, Ineos and others