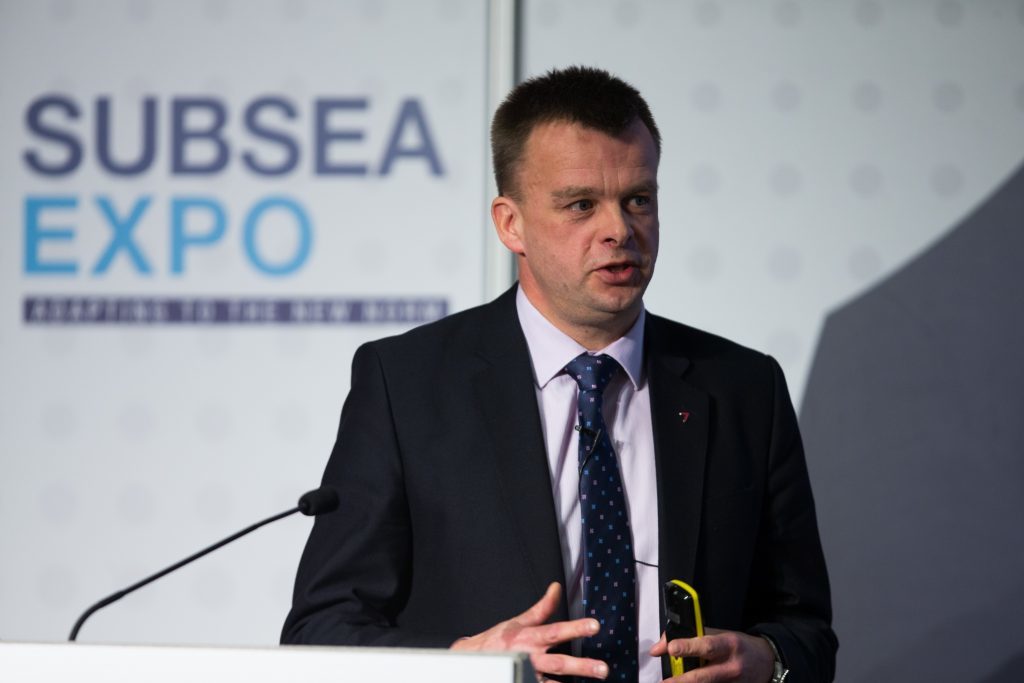 The new chairman of the North Sea's efficiency task force has said no stone can be left unturned in the quest to make the basin competitive globally.
Phil Simons, Subsea 7's vice president for North Sea and Canada, said the UK continental shelf had to be able to compete against shale oil and other basins for capital.
Mr Simons said the task force had put new standards in place and promoted new processes for different projects, including subsea field developments.
At the start of December, the Oil and Gas Authority said North Sea upstream firms had cut UOC for the second year in a row – to £12 per barrel in 2016.
The task force, launched by Oil and Gas UK in September 2015 to tackle spiraling costs, low efficiency and falling production, is determined to make sure good practices become embedded in the way companies work.
Mr Simons says the "building blocks" for a successful industry are there, but is adamant that companies must not stop and say, "that's it, we've done it".
The task force is still looking at ways of standardising and simplifying processes − stripping back the things which are not adding value anymore.
Mr Simons said the task force would go out to businesses to show them what it has to offer – a goal it has been fulfilling through its roadshows.
He said the Callater field development would serve as an ideal case study of how alignment between operator and supplier can reap rewards.
Callater, which achieved first oil in May 2017, comprised two subsea oil producers tied back to the Beryl Alpha platform.
The field came on stream five weeks early and 10% under budget, an achievement Mr Simons puts down to Subsea 7 and its client, Apache, setting out a clear plan of how they wanted to work together.
Much of the approach hinged on having common goals and embracing the principles of risk and reward – in other words, if the project comes in under budget, the service company shares the upside.
Simons believes tie-backs are an area where collaboration between operator, supplier and regulator works well.
He said tie-backs – a cheaper option than building a new platform – were "the future" of North Sea industry.
Concerns have been raised about the old age of existing platforms new fields are being tied back to, but Mr Simons said the fact that a lot of them have changed of hands can give them a new lease of life.
He said: "We are seeing some old infrastructure being decommissioned, and rightly so.
"But there has been new investment in a lot of these hubs and, because of that, they will go on for a few more years.
"Their future relies on maintaining production through them – and for that, tiebacks are the most efficient way forward.
"They will make up the bulk of subsea developments in future."
Mr Simons also said it was vital that the supply chain doesn't try to force rates back up against the backdrop of stabilising crude prices.
He said: "The supply chain is hurting, as is everyone with margins, and there will be a readjustment, but the more efficient we get the bigger returns operators and suppliers can enjoy.
"If the supply chain forces prices back up, then projects will be switched off. This is not lower for longer, this is where we are now as an industry.
"This is the cost base we need to work at. Industry understands we've got to make this work."