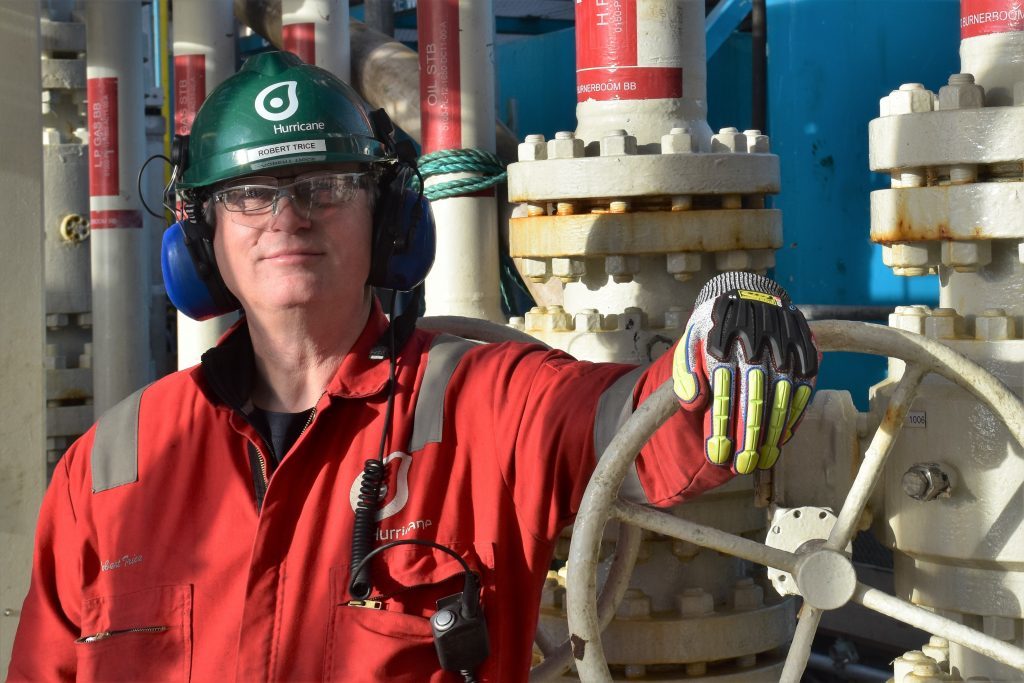 Because of the now enormous potential of Hurricane Energy's successes West of Shetland and the huge advances made by the company on that front, this is the focus of our latest look at the UK sector of the Atlantic Frontier.
What it does not cover are the machinations in the HUR boardroom, except to say that a shake-up is under way and, it is claimed, necessarily so as the company seeks to progress from the AIM to the main board of the London Stock Exchange.
We are advised that, critically, the new chairman being sought will have to be someone who understands the psychology of oil juniors like HUR. Ex IOC heavy-hitter bosses need not apply; they will fail.
Meanwhile, despite the ups and downs that are part and parcel of being a listed company, HUR has the funding necessary to achieve early production from its Greater Lancaster Area flagship plus hold a rig on option for further exploratory/appraisal work.
And, its exploration model appears to have been broadly endorsed by the just published CPR (Competent Persons Report) that primarily covers resources in the Halifax and Lincoln discoveries.
In a nutshell, Hurricane's acreage is concentrated on the Rona Ridge, West of Shetland. The most appraised asset and the one now subject to an early production development, has combined 2P reserves and 2C contingent resources of 523million stock tank barrels of oil.
During the 2016-2017 drilling campaign, Hurricane made two significant discoveries … at Halifax and at Lincoln. Together, these discoveries have 2C contingent resources of 1.839billion barrels oil equivalent.
Hurricane's other assets include Warwick, which has best case prospective reserves of 935million barrels of oil; Whirlwind, with 2C contingent resources of 205mmb oil equivalent and Strathmore, which has 2C resources of around 32mmb.
All told, the above brings Hurricane's total combined 2P and 2C resources to 2.6billion barrels oil equivalent.
Collectively they add up to the UK's answer to Norway's huge Johan Sverdrup field complex that is now being developed.
RPS acknowledges in its latest report to Hurricane that, worldwide, there are a number of highly productive basement fields and that in the West of Shetland sector there are many drilled sections with basement oil shows.
And there are three known examples -one to the southwest of Foinaven in the Judd Basin and two in the Clair field area – where a "significant quantity of hydrocarbons has been produced from fractured basement".
"Both the reservoir formations and fluids encountered in Halifax appear to be very similar to those found in Lancaster and Lincoln. As a result, RPS considers the same analogue data used for Lancaster to be appropriate," says RPS.
The analyst says of the Halifax find – well 205/23-3A – from a risk assessment perspective, that a combination of mudlogging and wireline logging data satisfactorily demonstrated the presence of a hydrocarbon column and the presence of effective reservoir porosity.
RPS also supports Hurricane's all important fracture model and that the hydrocarbons "are potentially moveable" and that the apparent permeability of the formation is exhibited by wireline resistivity invasion profiles.
RPS says too: "The associated contingent resources are considered to be significant in that they are potentially commercial."
There are two primary areas of focus in this Energy review … the Greater Lancaster area incorporating the Lancaster and Halifax discoveries; and now the Greater Warwick.
Whether they are separate structures or prove to be a single accumulation, these two fields are comparable in resource potential to the GLA with a combined, recoverable resource that could potentially be in the order of 1.5billion barrels oil equivalent.
Let's take the easy one first … Lancaster and Halifax.
CORE AREA ONE – GLA
At Lancaster, Hurricane is sitting comfortably with two horizontal producer wells already drilled plus two deep wells drilled to define the free water level to enable the company's people to gain a robust understanding of the hydrocarbon column height.
The GLA early production system is the pathfinder to full-field development, should the trial go according to plan. It is, in effect, the hub of Hurricane's understanding of how its Rona Ridge "fractured basement" assets and prospects might perform as they are progressively explored, appraised (including being assessed for their connectivity), developed and produced.
And that connectivity bit is very important for both the GLA and GWA. Demonstration of this was not wholly achieved with the first Halifax well drilled 34km from the wells cluster at Lancaster last winter though there are tantalising clues that this is the case with at least 1km of hydrocarbons encountered.
Hurricane's CEO, Dr Robert Trice, is reasonably sure that the two are connected and that there is therefore not a geo-barrier between Lancaster and Halifax. However, the planned drill-stem test did not happen.
Since the Halifax well was drilled, Trice and his team have done a huge amount of detailed work and the key conclusions to date are that:
• The fracture system appears so close to identical from Lancaster that it makes little difference.
• Hurricane has been able to demonstrate that oil has got into the micro-fractures, which is really encouraging. The same conditions prevail at Lancaster.
Trice: "But what we don't know and what we were not able to prove through well testing is that Lancaster and Halifax share exactly the same oil type with exactly the same pressures. Unfortunately the well test was compromised.
"But since we last spoke, I've become even more convinced that Halifax is full of oil and connected to Lancaster as a GLA. We have seen absolutely nothing that puts us off that model and it is that model that we're progressing towards.
"We've done a lot of detailed work on what has potentially caused the fractures to block and we now think that, assisted by lab work undertaken by third parties, granite fines created during the drilling process have mixed with the drilling brine and additives in that drilling fluid to create a very fine-grain paste.
"During drilling operations, this was forced into the (granite rock) fractures under the relatively higher pressure induced by mud weight. We believe that is why the test didn't go as planned.
"There is work ongoing to determine whether that the paste embedded in the fractures can be broken down or would break down under natural conditions or require chemical stimulus."
But when Lancaster was drilled Hurricane didn't have this problem; so what's different with Halifax?
Trice: "When the Lancaster wells were drilled we noticed that on every one of our vertical wells that, when we drill, we create a sump. But we had never before seen this particular paste-like material.
"We think that is a combination of the bit grinding up cuttings and mixing the finings with the drilling fluids, so creating a paste. We're checking for differences in the minerology between Lancaster and Halifax. But the other point is that what's different with this well when compared to our earlier ones is that we had to drill significantly over-balance because it was an exploration well.
"In Lancaster's case, once we'd drilled the first well we were able to drill closer to balance."
Given the formation clogging, what about using under-balanced drilling to get around the problem, now that HUR and its drilling contractor Transocean mow have some knowledge of reservoir conditions?
Trice: "In theory, the best way to drill these wells is underbalanced or using managed pressure drilling. In practical terms we can't do it because we'd have to augment a rig, train the crew and get the rig through the safety inspectorate.
"Also, we'd probably need to fund a four or five well programme to make that practical. Even though it's an ideal solution it's not a practical ideal solution (at this stage).
"So it's down to using conventional techniques, particularly once one has an estimate of what the formation pressure is. For instance we successfully tested the deep inclined well on Lancaster in 2016.
"We do not consider this (clogging) to be a cause for concern for future drilling, but it is something we have to be aware of when we drill new structures. Maybe in the future we should be drilling shorter sections, establishing what the pressure is and then coming back to test at a later date. I think the key message is that wells designed to find out a limited number of things are better than complex wells."
The rig programme is to be conducted by the Transocean unit Paul B Loyd Jnr and, as already reported, the initial focus will be cleaning up and prepping the two Lancaster producer wells for the EPS.
As for what to do with the two other rig slots, Trice and his team are working on that now.
Trice: "There are two cheap options for starters and they could be done in 2018 without any hassle and re-entering the Halifax well is clearly of great interest for which we have a couple of choices.
"One is going back into the well to place pressure gauges and leaving them there. When we turn on Lancaster in 2019, we can then access those gauges. And if we see a change of pressure on the gauges then its game over … Lancaster and Halifax will be proven to be connected.
"The second option for Halifax is that, if research on the clogging pays off then the rig can go in, clean up and test the well, or deepen and then test; also install the pressure gauges.
"Another option is that we could put gauges in the Lancaster 4Z well and use that as another data point during the early production trial.
"Those are two, relatively cheap options.
"If we then look at drilling options, these are more likely in 2019. Obviously a well between Lancaster and Halifax mid-way up the Rona Ridge would go a really long way towards understanding pressure communication between Lancaster and Halifax, particularly if it was preceded by gauges in the existing Halifax well. That would be a really exciting.
Another option would be a horizontal well on Lincoln to see whether it produces in a similar manner to Lancaster."
As for the order of priority of the various options, these are under review with a Q1 decision expected.
Meanwhile, the plan is to put the Paul B Loyd Jnr into Lancaster "some time in Q1" to clean-up the two producers, insert the downhole pumps, fit the Xmas trees and then tie them back to the subsea manifold.
Turning to the production ship Aoka Mizu, Trice says work on its upgrade and associated systems is on schedule.
Careful scrutiny of the project's Gant planning chart shows that there is quite a wide window in terms of when it will be ready for delivery from Drydocks World in Dubai.
Trice: "The reason for that is that we need need specific operational time to tie the boat buoy in. That will require a six-hour window of sub-2m seas (West of Shetland). Now, if we are lucky and bring the boat out in September (this year) for example, clearly the chances for getting a weather window are much greater than in November or December.
"So, if we do get it out in September, in theory our project could be delivering oil earlier than we are currently forecasting. But if the boat comes out in rougher weather and takes longer to tie-in then obviously then we're looking at tying in as soon as the met-ocean conditions permit in 2019."
In effect, the window of opportunity for an early tie-in exists but it hinges on a Swiss cheese-worth of events and factors lining up first. In that regard, Trice hopes that Hurricane is on the ball.
A high proportion of the $430million development cost for the EPS is lump sum ($332m), which basically covers the FPSO upgrade ($264m).
Trice: "There are two incentives going on here. We've paid a lump sum and so if there's any cost overrun, it's not Hurricane's to bear.
"For Bluewater, which owns the FPSO and is undertaking the buoy construction and marine upgrade, the sooner they get oil production the more revenue they will generate.
"They are incentivised to get that FPSO on station as soon as possible and producing oil and then as much as possible (within the production permit envelope).
"So there's a hefty incentive for them to get the FPSO out of the yard.
"If everything is still on target by Q1 then we will have a much better understand of timelines. Getting through QI, when the loading buoy's been constructed, trial fitted (Q1 into Q2) and so-on, that's when we'll know whether there might be a delay to this project.
"The buoy is the critical "gating" item. If the buoy is delayed or doesn't fit then hook-up West of Shetland will be delayed too!"
CORE AREA TWO – GWA
Because of the way in which the exploration story has unfolded for Hurricane, the company is now confident that, leaving aside Whirlwind, which underlies the Greater Lancaster Area, there is a second major asset combi now dubbed the Greater Warwick Area.
It was back in November 2016 that Hurricane drilled Lincoln and the results were as quietly dramatic as for Lancaster.
Trice: "To cut a long story short, with "the oil down to", which encountered a 660m column indicates that potentially the Warwick and the Lincoln prospect are probably linked though we don't yet know if they are.
"As an exploration model we would like to test the concept that Lincoln and Warwick are one accumulation.
"But to do that we will need to drill a well on Warwick that can demonstrate that "the oil down to" is of the same order of magnitude as it is at Lincoln.
"Ultimately we'll need to do some form of testing that that shows that there is interference or pressure communication between Lincoln and Warwick."
So how much additional geo-modelling has Trice and his team done on that?
"We've done full fracture fault modelling over Warwick with a view to establishing a well location. Since receiving the Lincoln results we've build a good understanding of that reservoir's characteristics.
"And that basically means it's a very similar reservoir to Lancaster. That's new information.
"We've matched the two structures and, if the model turns out to be correct, it is potentially larger than Lancaster."
Recommended for you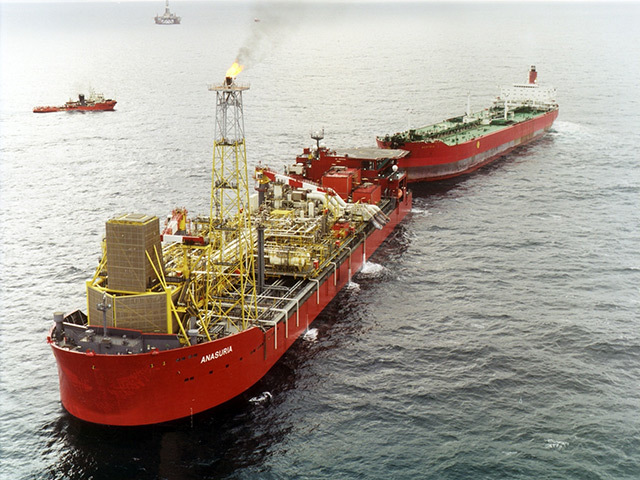 Hibiscus preparing contracts for Teal West project