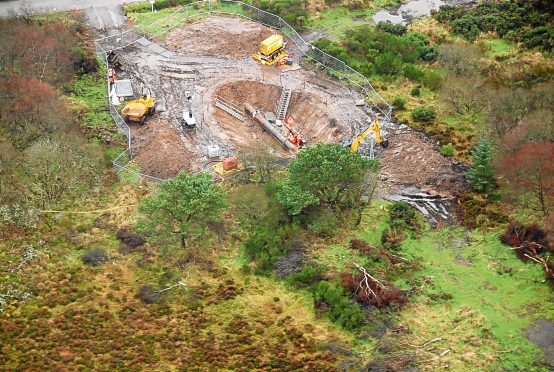 Scottish granite had a hand in the shutdown of the Forties pipeline in December, infrastructure owner Ineos was cited as saying in a news report.
Ineos director Tom Crotty said a pipeline weld had been resting on a sharp edge of granite rock for years, Reuters reported.
Over time, the vibration of the pipeline led to the hairline crack, Mr Crotty said, according to the report.
He said former owner BP had never suffered from the same problem and that he did not expect the issue to arise again.
But he did tell Reuters that any new pipelines in rocky areas would need to be given extra protection.
Flow through Forties was suspended on December 11, forcing a host of oil majors to shut down production from fields served by the giant pipeline due to a lack of storage.
Industry body Oil and Gas UK said £20million worth of North Sea production per day was being held back as a result.
At the time, Ineos said the crack – detected at Netherley, near Aberdeen – would take "weeks rather than days" to fix.
Ineos said on December 25 that the pipeline repairs were "mechanically complete" and that a small number of customers had started sending oil and gas through the structure again.
It hoped to restore Forties to normal rates "early in the New Year".
Recommended for you

Ineos declares support for Forth Green Freeport bid