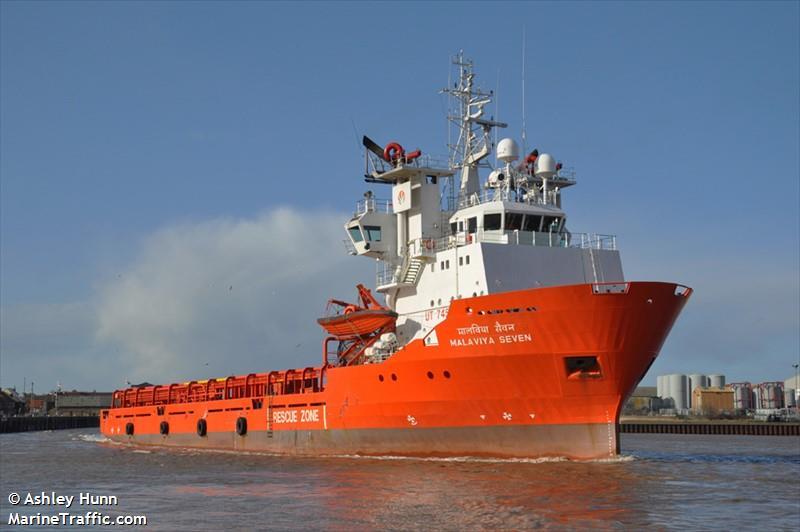 The controversial vessel which housed a crew of Indian national's protesting lack of payment sails out of Aberdeen Harbour.
The Malaviya Seven has spent over 18 months anchored in Aberdeen Harbour as a number of legal battles have been fought around it.
The vessel was first detained in June 2016, and again in October, after a routine inspection revealed the Indian ship's crew had not received wages over many months.
A long-running court battle ensued as the Indian firm that owned the ship, GOL Offshore, was placed into administration.
The 12 men on board the ship had been unable to fly home to their families due to fears they could forfeit more than £612,000.
The crew remained on-board, refusing to leave until payment could be guaranteed for the money they were owed.
In November 2017 the Malaviya Seven was sold after a number of false starts and a rejected offer of £300,000.
The amount that the vessel went for at auction is currently undisclosed but is thought to be enough to cover wages.
The crew of the Malaviya Seven returned home shortly after the sale of the vessel.
Renamed Sartor, the ship sailed from Aberdeen on Saturday.
It is understood that the crew have still not been paid.
The case will continue at Aberdeen Sheriff Court on the 31 January 2018.
Recommended for you
X

Gas flaring law error cost Nigeria billions of dollars