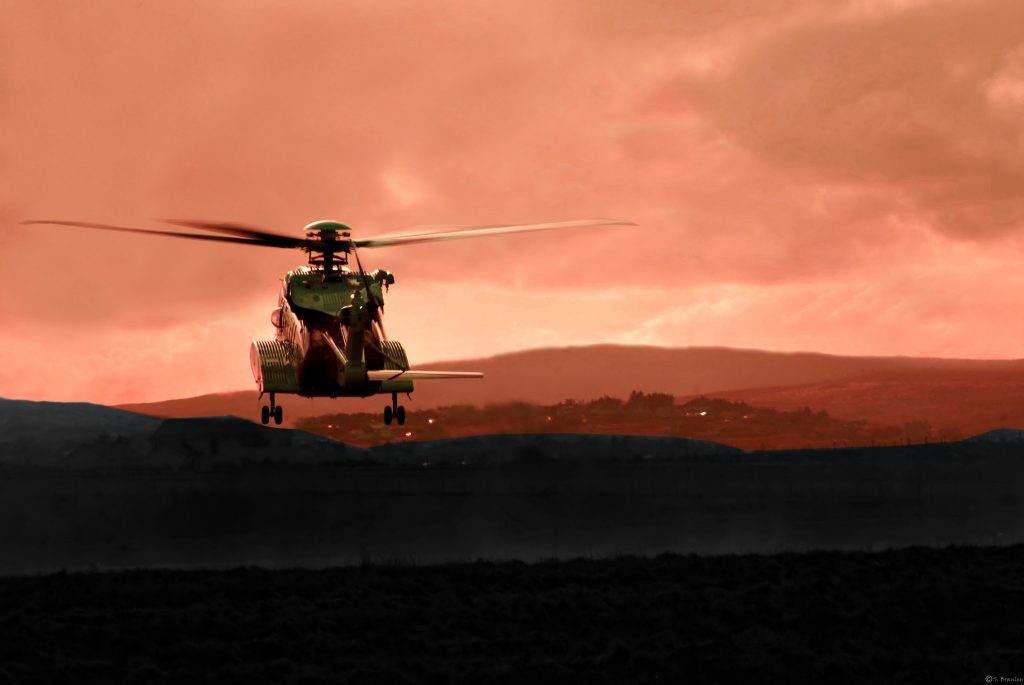 A lifeboat was called to the aid of a Sikorsky 92 helicopter on Monday afternoon due to a fault with its landing gear, RNLI has revealed.
The S92 was approaching to land at Scatsta airport in Shetland with 21 people on board when the equipment malfunctioned.
Shetland Coastguard called for the RNLI Aith lifeboat Charles Lidbury to launch at 2:28pm and assist the helicopter if required.
The S92, operated by Bristow Helicopters, managed to land safely and the lifeboat and crew were stood down at 2:50pm.
It is understood the helicopter was flying from the Magnus platform, operated by EnQuest.
A spokesman for Bristow said: "An S-92 aircraft which was in-bound to Scatsta Airport from an offshore installation, at approximately 14:40HRS today, landed safely and without event after a warning light indicated a potential issue with the landing gear.
"It had 19 passengers, with two crew, on board. Engineering checks will be undertaken on the aircraft before being returned to service."
A spokeswoman for Sikorsky said the copter maker was aware of the incident and had offered its assistance to its customer.