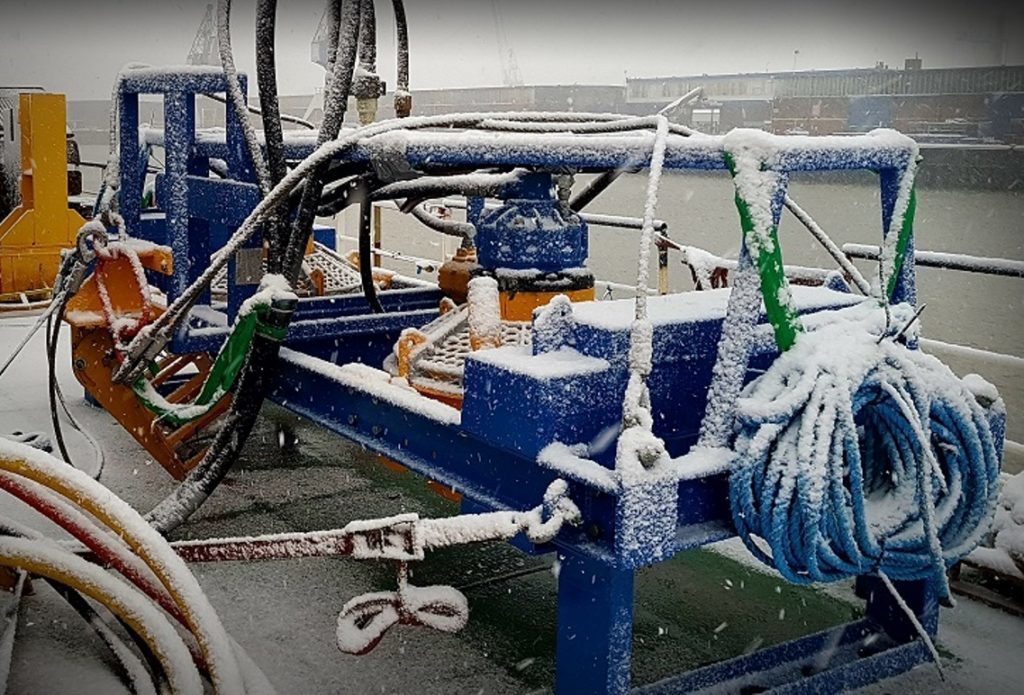 Subsea group James Fisher Subsea Excavation (JFSE) has announced the re-engineering of one of its excavation tools in response to industry need.
The Twin R2000 Ultra Low Draft is capable of operating from just one metre, a depth previously not viable for a controlled flow excavation (CFE) tool.
Now tested and ready for market, the Twin R2000 will now begin work on a number of shallow water excavation projects and is due to be exhibited at Aberdeen's Subsea Expo this week.
Graham Murdoch is technical director at JFSE, said: "Our Twin R2000 is one of our most popular tools due to its ability to operate at very shallow water depths. The addition of the Ultra Low Draft version to our range is already proving popular with clients, with this tool booked on a number of key projects in 2018.
"It is extremely versatile and can be used for trenching, deburial and backfilling works in water depths from one metre right through to 3,000 metres. This latest iteration of the design makes it by far the shallowest draft CFE tool on the market."