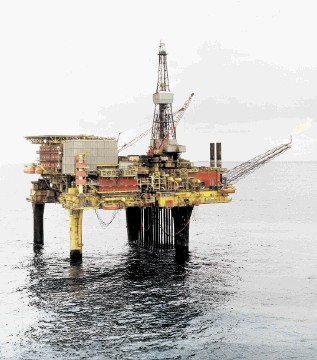 Fairfield Energy has awarded Bibby Offshore the contract for decommissioning the Greater Dunlin Area's subsea infrastructure.
Bibby, which recently restructured its finances, has been awarded the three year, multi-million pound deal with a consortium of companies including Port of Cromarty Firth.
The contract includes the subsea infrastructure associated with the Osprey and Merlin subsea fields and other infrastructure tied back to the Dunlin Alpha Platform.
The engineering work is due to start immediately, with offshore mobilisation expected in April 2018.
All materials transported onshore to the Port of Cromarty Firth will be broken down into transferable loads before being transported to the appropriate disposal and recycling locations.
These activities will be completed within 12 months of the last offshore shipment arriving in port.
John Wiseman, Fairfield Energy's managing director, said: "Our pioneering team is working at a new frontier to optimise industry solutions whilst developing expertise in the last stage of the oil and gas lifecycle.
"We are excited to be entering this latest phase in the successful decommissioning of the Greater Dunlin Area."
Howard Woodcock, Bibby Offshore's chief executive, said: "This is a significant award, not just for our business but in terms of the subsea sector as a whole.
"We are delighted to be working with Fairfield on the Greater Dunlin Area Decommissioning Project and would like to thank them for their support and patience throughout our recent recapitalisation process."
The contract marks the first decommissioning project secured by the Port of Cromarty Firth, adding additional capability to the facility.
Bob Buskie, Port of Cromarty Firth's chief executive, said: "The Port is delighted to welcome its first decommissioning project. We have been preparing and investing to attract such opportunities over a number of years and today's news is a tremendous boost for local companies and workers.
"We have worked for many months alongside our alliance partners who are leading the onshore decommissioning to successfully secure this project and we are grateful for their efforts."
Recommended for you

North Sea decom players celebrated at OEUK awards