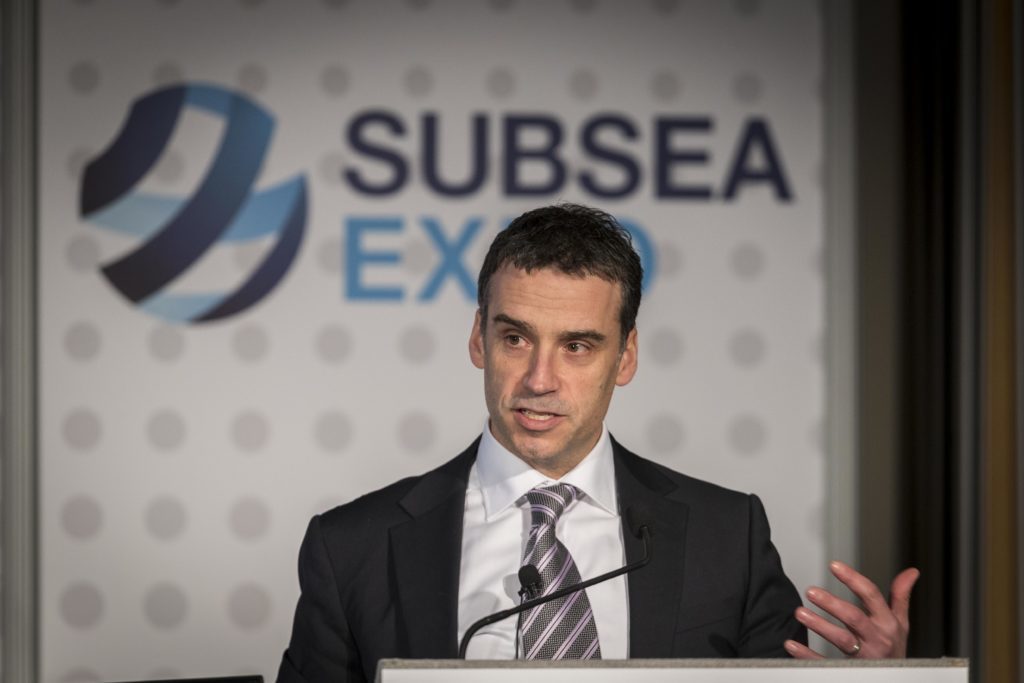 A boss at a UK North Sea oil producer said yesterday that operators have squeezed the supply chain "too hard" during the downturn.
Mike Backus − vice president of operations at Nexen Petroleum UK, which is owned by Chinese firm Cnooc − said the company was "worried" about the health of oil service companies following a sustained period of job losses and business failures.
Mr Backus also said there were too many industry bodies and working groups in the sector.
"We (as operators) pushed the supply chain too hard − rates have been too low," he told the audience at the plenary session of Subsea Expo in Aberdeen.
"We've been worried about that at Nexen. Without the supply chain we're not viable.
"The cut-to-the-bone approach was wrong and I like to think Nexen has not taken that approach."
Thousands of jobs have been lost since oil prices started dropping at the end of 2014.
And although "cautious optimism" has returned to the sector following Opec's decision to implement output reductions from the start of 2017, companies are still going under.
Aberdeen Fluid System Technologies became the latest casualty this week when it went into receivership, costing 17 people their jobs.
Mr Backus also said having too many groups trying to make a difference meant a lot of effort was being duplicated.
"With so many groups it's hard to focus on moving forward," Mr Backus said. "There's a lot of great stuff going on, but having too many groups is creating confusion.
"We should try to do three things right, rather than 10 things poorly."
However, he said plenty of positives had emerged during the downturn.
He said the focus on efficiency had been "fantastic", as had heightened cost control and financial discipline among operators.
Furthermore, companies are showing greater willingness to share ideas and collaborate, he said.
Recommended for you

Is a new global oil supercycle looming?