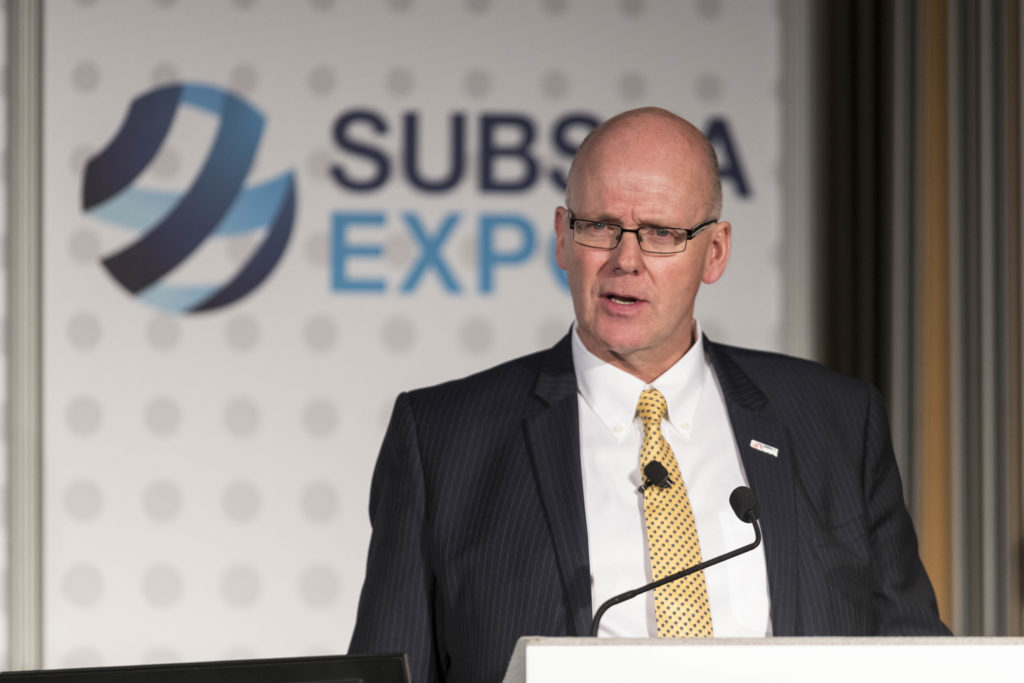 A landmark "sector deal" would be worth a massive £1trillion to UK oil and gas companies over the next 17 years, an industry chief said yesterday.
Neil Gordon, chief executive at Subsea UK, said securing a deal would "galvanise" an industry which has been hit hard by low crude prices and high costs in recent years.
Mr Gordon said Subsea UK, a membership organisation, was involved in coming up with the pitch, alongside Oil and Gas UK (OGUK), former BP North Sea chief Trevor Garlick and industry veteran Melfort Campbell, among others.
Speaking at Subsea Expo 2018 in Aberdeen, Mr Gordon said the proposal was still in draft form, but should be ready for submission to the UK Government soon.
"There is still a lot of work to be done, but we should finish the draft proposal by the end of the first quarter, so watch this space," he said.
He said UK Energy Minister Claire Perry indicated she would welcome the proposal during her visit to Aberdeen last month.
Mr Gordon said a sector deal for oil and gas would likely focus on boosting the UK's capabilities around transformational technology, decommissioning and underwater engineering.
He said there was potential for the oil industry to generate returns totalling up to £1trillion between now and 2035 through production and export growth if an agreement is struck.
The UK Government confirmed it would press ahead with a series of sector deals in November when it launched its industrial strategy.
The first awards went to construction, artificial intelligence, automotive and life sciences.
Westminster describes sector deals as "partnerships" between government and industry which can boost productivity, employment, innovation and skills.
Mr Gordon said it was too early to say what sort of practical support the oil industry could hope to gain.
He said the UK oil industry "ticked all of the boxes" in terms of criteria, but stressed there were still plenty of hurdles to clear.
An OGUK spokeswoman said: "Work on developing a sector deal has been progressing as part of a cross-industry initiative, following on from OGUK's submission to the Industrial Strategy green paper.
"The intent is to develop options that could make a contribution to the delivery of the billions of pounds of revenue opportunity that is Vision 2035.
"The proposals that are being worked on are still subject to industry and government review and we would hope to share more details in the coming weeks."
Recommended for you
X

Subsea 2018: Saudi Aramco buyers to visit Aberdeen to procure subsea services