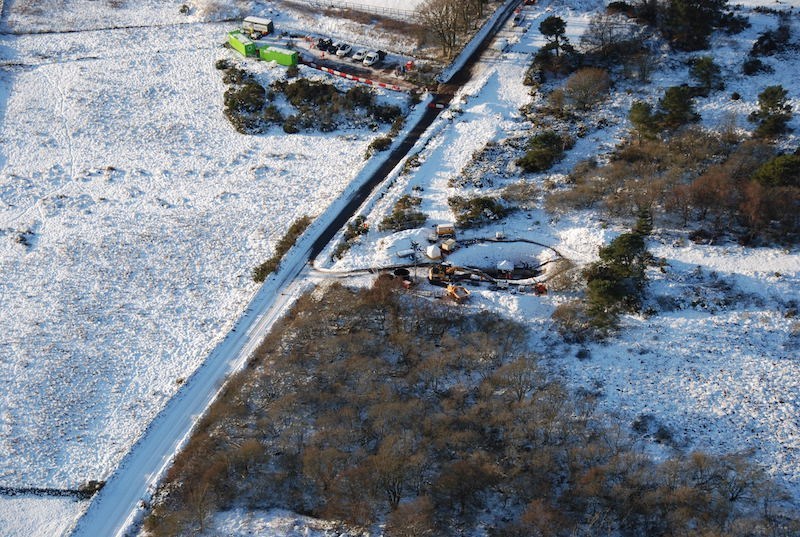 The closure of the North Sea Forties pipeline in December caused the biggest monthly fall in output for UK production since 2012, according to new figures.
Stats released by the Office for National Statistics showed, on a month-on-month basis, total production output dropped by 1.3%, with the Forties closure causing the mining and quarrying sector contracted by nearly a fifth.
It also revealed a widened trade deficit of £3.8billion to £10.8billion in the three months to December, with the drop in oil exports having the largest impact.
Operator Ineos shut down the major pipeline in December after a hairline crack was discovered during a routine inspection.
The closure remained in place for the best part of the month, before reopening around Christmas.
Earlier this week the Forties pipeline was again closed down after a valve at the Kinneil facility in Grangemouth shut down automatically.
ONS senior statistician Ole Black said: "Manufacturing continued to grow strongly in the last three months of the year, with metal goods and pharmaceuticals driving growth. However, overall production growth slowed due to the shutdown of the cracked Forties pipeline."
"Construction was broadly flat across 2017, thanks to a strong December. However, house building and infrastructure were the only bright spots with all other areas of the industry falling back throughout the year.
"The headline trade deficit widened in the fourth quarter with the impact of increased oil imports accentuated by rising crude prices."