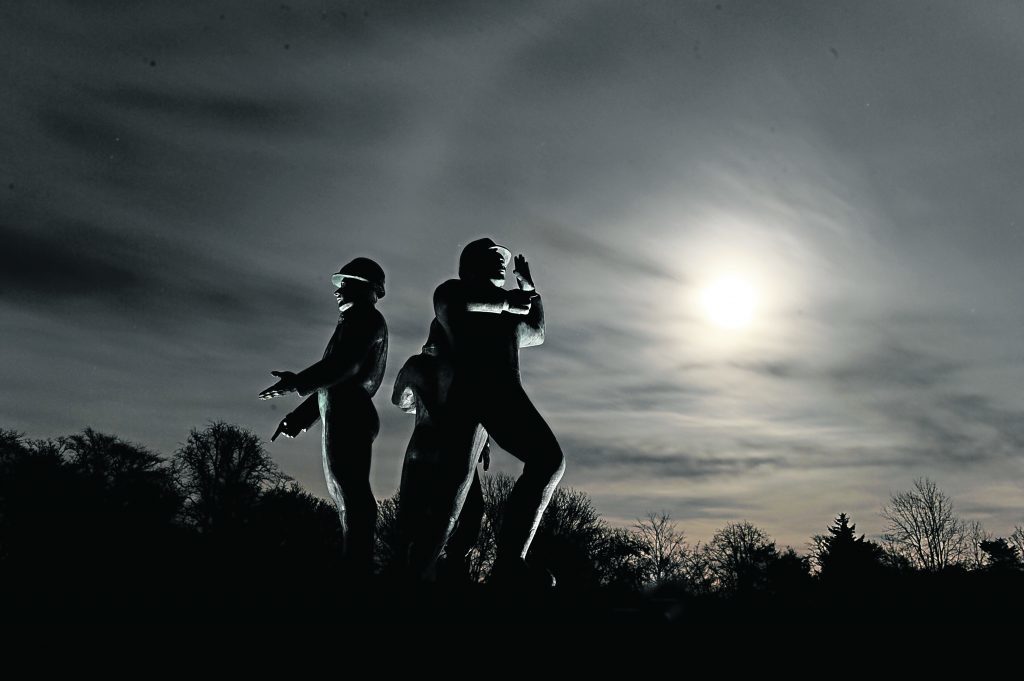 An offshore diver, whose father was killed in the Piper Alpha disaster, is raising money for the upkeep of the memorial for those killed in the tragedy.
36-year-old Stuart Cowie is taking on a 200-mile cycling challenge later this year from John O' Groats to his home in Buckie in order to raise funds for the Pound for Piper Charity which helps pay for maintenance of the memorial garden in Aberdeen.
His father, William John Cowie, was 33 when he flew out to the Piper Alpha platform which was his first trip offshore.
He was one of the 167 people killed in the tragedy 30 years ago, which is considered the worst in the history of the North Sea sector.
As well as remembering his father, Stuart says the upkeep of the garden, which the charity puts money towards, is equally important in his reasons for taking on the challenge.
"I'm doing it to raise as much money and awareness as I can for the Piper Alpha Memorial Garden in Aberdeen.
"I would have been seven when I lost my dad, then there's my brother Christopher who was six and Scott who was one.
"It was my dad's first time on an oil platform and he never came home, and that's along with 166 others.
"It was a huge impact. It must have put so much stress on my mum having to raise three young boys on her own."
Stuart, who works as a saturation diver offshore, is a keen cyclist as part of the Moray Cycling Racing Team.
Although he has never taken on a trip of this scale, he hopes to complete the ride within 13 hours.
Due to his work offshore he has been unable to set a date yet, but is aiming for the middle of May.
"I have never cycled 200 miles in one go.
"I'm going to be supported by a few guys in the Moray Cycling Racing Team.
"I have cycled over 100 miles on several occasions though. Being a saturation diver you have to stay fit and pass several medicals.
"People don't just come to the garden when an anniversary comes up, they turn up all the days of the year.
"It was the whole thing that inspired me to do this, it was more than just losing my father. "
Visit Stuart's fundraiser at https://www.justgiving.com/fundraising/stucowiemcrt200
Recommended for you

Memorial service held in Aberdeen to mark 33 years since Piper Alpha disaster