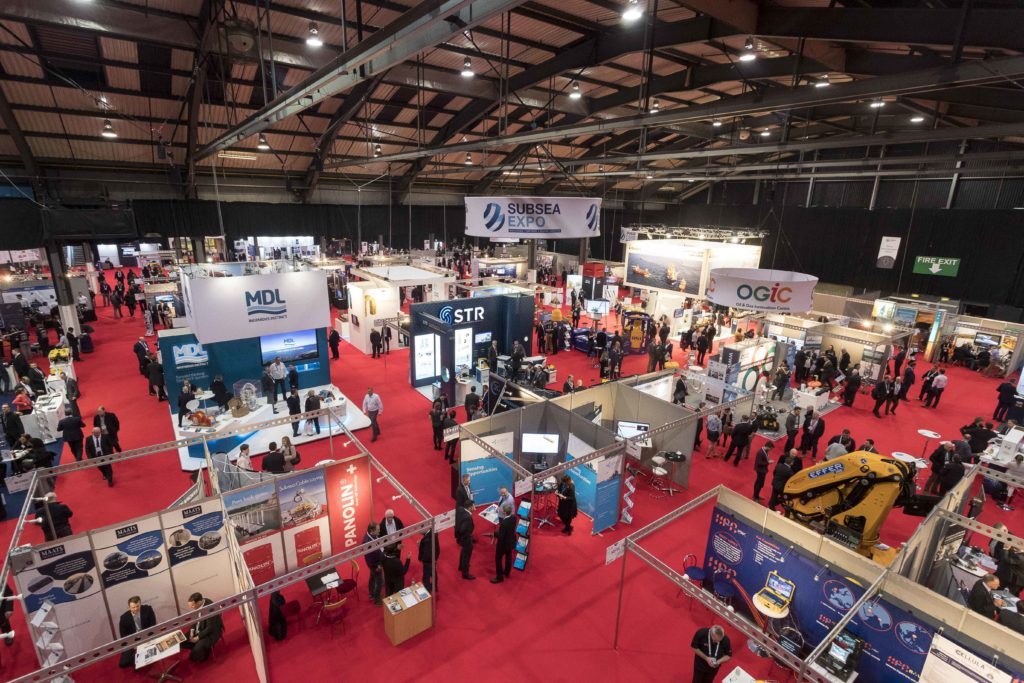 Subsea Expo 2018 has been hailed as a big success by exhibitors and delegates, with some noting the palpable sense of a North Sea recovery in the air.
As thousands of attendees flocked to see what is new in the UK subsea industry, many described a "buoyancy" and "increased positivity" in the air as the three-day event wound down yesterday afternoon.
David Mair, business development director with Ashtead Technology, said: "The expo has been really well attended this year and we've had a number of inquiries. The industry certainly feels like it's moving forward. There's a muted optimism around and people get the sense that the market is improving, or at least a sense of it coming down the line."
Exhibitors said people were more open to doing business at this year's event and noted a definite pick-up in inquiries.
Peterhead Energy Hub co-ordinator Christine Adam said: "The expo this year has definitely been a big improvement on last year. There has been a much more targeted audience. There's definitely been a buzz about the exhibition – people seem more upbeat.
"We've had a lot of inquiries, a lot of footfall and a steady stream of people. We certainly feel that it's been genuinely worthwhile and it shows there may be light at the end of the tunnel."
Subsea Expo – organised by Subsea UK – is the largest subsea focused event in Europe, attracting 5,000 delegates and 150 exhibitors.