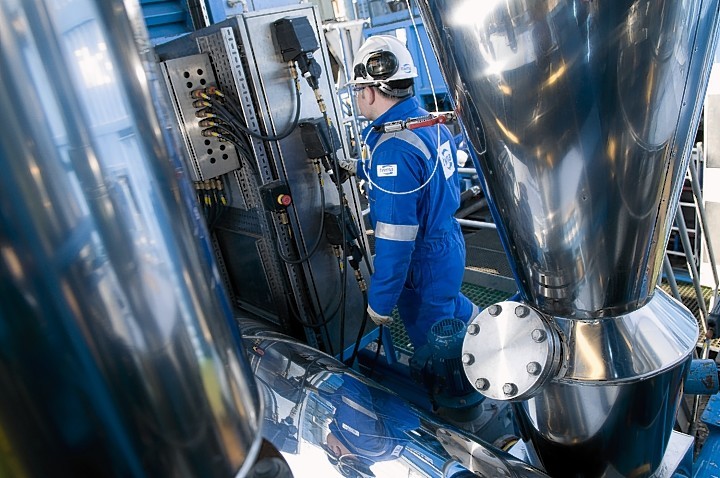 Drilling waste management service firm TWMA has announced a six-figure contract agreement with AGR and Decipher Energy.
As part of the three month project, Aberdeen-based TWMA will provide a drilling waste management package at the Orlando Field in the UK northern North Sea.
Already underway as of early February, TWMA claims that the agreement will save Decipher Energy over £200,000 through a 'significant reduction in vessel costs and time lost waiting on weather'.
Gareth Innes, chief commercial officer at TWMA, said: "We're experiencing a strong start to 2018, particularly in the North Sea where we have secured major projects in the first few weeks of the year.
"It is encouraging to see a growing number of operators and consultants recognise the efficiencies we can generate through our 'at source' drilling waste processing solution, highlighted by this contract with AGR and Decipher Energy.
TWMA also claim that AGR selected the firm for the project based the company's knowledge of the company's previous work.
Innes added: "As demonstrated by this award, over a single well campaign, the operational, commercial and HSE benefits of offshore processing make it the standout option when compared with a traditional skip and ship solution.
"We look forward to working with both parties on this drilling campaign, and building on this success over the next 12 months and beyond."
Aberdeen-based Decipher obtained stakes in Orlando last year when it bought out Iona Energy.
Iona, which held a 75% stake in the asset, went bust in 2016 following a failed attempt to restructure its finances.
Previously, Bridge Petroleum had an agreement to buy Iona, but it had to pull the plug on the deal when its funding fell through, allowing Decipher to swoop.
Decipher later clinched a deal to buy Atlantic Petroleum's 25% stake in Orlando.
Recommended for you

Deltic kicks off seismic work on key North Sea prospect after Cairn farm-out