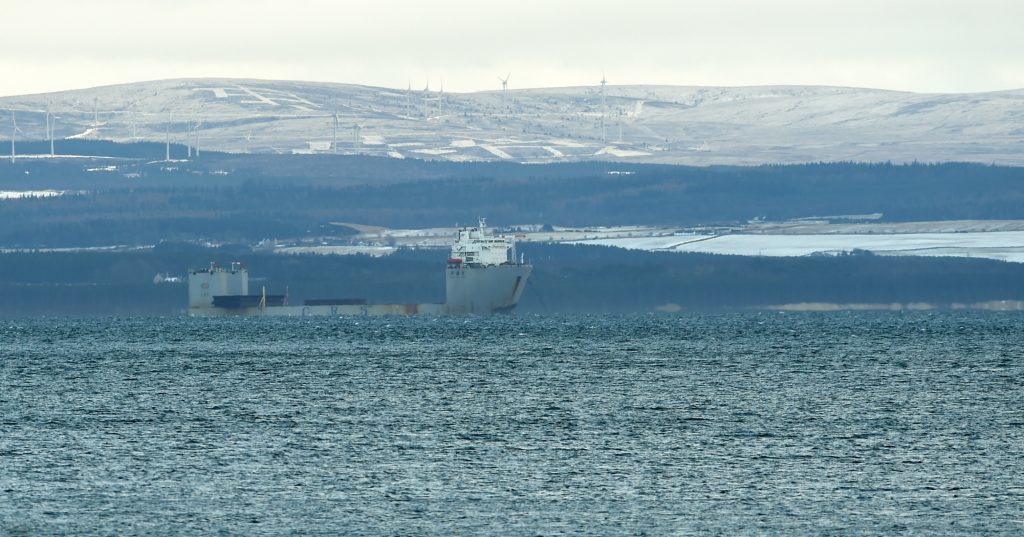 A Chinese heavy lift transport ship which was booked to remove a rig from the Cromarty Firth has sailed away empty handed.
The Hua Hai Long vessel arrived in the nearby Moray Firth on January 2 and sat at anchor for more than a month, according to data from MarineTraffic.
It had been booked to transport one of three rigs owned by US firm GMS.
But Scottish environmental authorities blocked the rigs' exit amid concerns that they would be taken illegally to India or Bangladesh to be dismantled.
The three rigs in question are the Ocean Princess, Ocean Nomad and Ocean Vanguard, all formerly owned by Diamond Offshore Drilling.
New data shows Hua Hai Long left the Moray Firth on Friday and is en route to Rotterdam.
Cromarty Firth Port Authority today confirmed the heavy lifter had departed without taking away any of the rigs.
However, a second Chinese transport ship, the Hua Yang Long, remains at anchor in the Moray Firth.
It has been there since December 28.
Read: Exit of Cromarty Firth-stacked oil rigs blocked as investigation launched