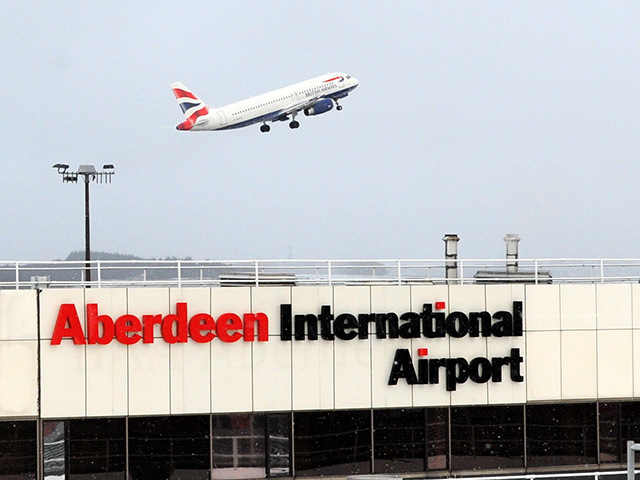 Aberdeen International Airport (AIA) has reported a strong start to the year after a 6.4% increase in passenger numbers.
A total of 220,427 people used the terminal last month, compared with 207,085 in January 2017.
It marks a ninth consecutive month of year-on-year growth at the north-east gateway, although helicopter business continues to suffer a decline following the recent oil and gas downturn.
AIA bosses said scheduled domestic services enjoyed an 8.8% surge in business last month, while international routes -boosted by demand for flights to Mediterranean holiday hotspots like Alicante and Malaga – saw a 10.8% increase.
Passenger numbers at the north east transport hub have been steadily increasing since last April.
AIA managing director Carol Benzie said: "We are delighted to see January's passenger numbers, which reflect a promising start to the new year.
"Our international fixed wing traffic saw a double digit increase during January which is highly encouraging and suggestive of the increasing popularity of our winter leisure offering.
"Our domestic fixed wing traffic also saw a significant increase, versus January of last year, which is in part due to the propensity of offshore workers to use fixed wing routes instead of direct helicopter options."
Ms Benzie added: "Starting 2018 with these encouraging figures, we are now looking forward to the launch of two new leisure routes in the coming months, Malta and Reus, which, we hope, will be as well-received and popular as our existing route offerings."
But passenger figures for AIA will soon be affected by the loss of direct flights to Frankfurt as a result of German flag-carrier Lufthsansa pulling out of Aberdeen. The flights will stop at the end of next month.
Edinburgh Airport recorded its busiest ever January, with new figures showing a 7.1% rise in passengers. A total of 837,542 people flew to and from the capital's airport last month.
But Glasgow Airport suffered a 3% decline, compared with a year ago, after welcoming 579,888 passengers during January.
Heathrow also reported its busiest ever start to a year, with 5.8 million people travelling through the London airport last month.