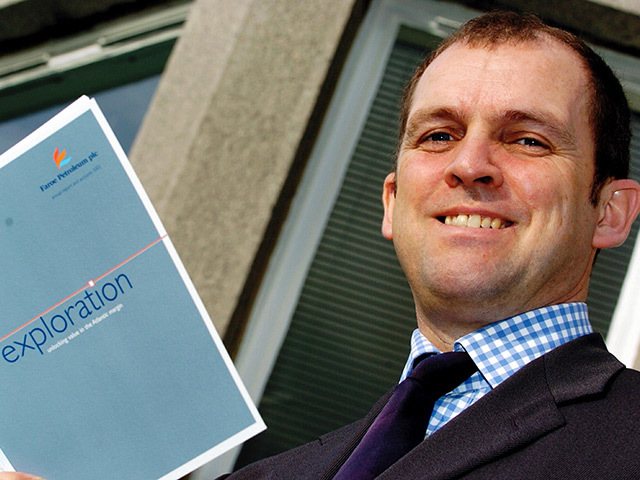 Aberdeen-based Faroe Petroleum has announced a 20% increase in reserves during an operational update for 2018.
The firm claims record reserves of 97.7 million barrels of oil equivalent at year-end following appraisal of the Brasse discovery in Norway in 2017, and after adjustment for the sale of part of its stake in the Norweigan Fenja field yesterday.
Faroe says that 17.5% divestment has helped it become fully funded for the Brasse project which it holds a 50% stake in.
Brasse has the potential to reach 30,000 barrels of oil per day (boepd), with net reserve of 30.7 million barrels of oil equivalent.
Production is set to begin in 2021.
Faroe's overall 2018 production is expected to be in the range of 12,000 to 15,000 boepd after averaging 14,300 boepd last year.
Graham Stewart, chief executive of Faroe Petroleum said: "2017 has been another very good year for Faroe with strong operational performance enhanced by a general recovery in commodity prices and market sentiment. A highly successful appraisal well on our Brasse oil and gas discovery in Norway and its conversion to 2P reserves, combined with positive reserves revisions in Ula and Tambar led to Faroe's highest ever recorded year-end 2P reserves at 97.7 mmboe, an increase of 20% even after adjusting for the reduced interest in Fenja announced yesterday.
"The Tambar production project commenced last year and the two infill wells have now been drilled and early results are very positive showing good potential for increased production with the new wells expected on stream during February.
"We announced yesterday that we have agreed a part-disposal of 17.5% of Fenja to Suncor, reducing our working interest from 25% to 7.5%. As well as generating an immediate cash consideration of $54.5 million, this will decrease our future capex on Fenja from an estimated £232 million to approximately £70 million.
"As a result, and with our existing cash position and unused debt, we are now fully funded for the operated Brasse project, which remains uncommitted at this stage, as well as our committed and ongoing Norwegian development projects.
"As we embark on another very busy year for the business, Faroe is again well positioned to capture the growth opportunities which we continue to generate from our balanced portfolio of development and exploration and appraisal opportunities, backed by our sustainable and increasingly cash generative production base."