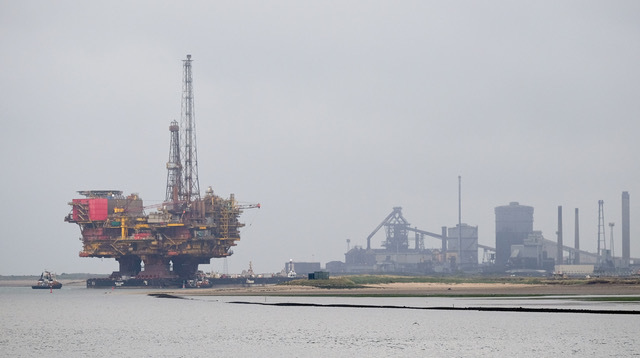 North Sea decommissioning could result in "several thousands of jobs for the Aberdeen area" according to a leading academic.
John Scrigmeour, executive director of the University of Aberdeen's Institute of Energy, made the estimate in the lead up to the Future of Energy Conference next month.
He said: "Oil decommissioning in the UK is estimated to be a £1 billion per year industry that will last for several decades and, assuming activity distribution in the UK mirrors the pattern of oil exploration and production, means several thousands of jobs for the Aberdeen area".
The event, on March 28 at the university, will include a range of speakers including Professor John Paterson of the uni's Energy Law Centre, who will also be discussing the prospects of decommissioning work.
Tom Baxter, a senior lecturer in chemical engineering at Aberdeen University, has repeatedly downplayed the potential of job creation from onshore dismantling work.
In a paper published at the start of this year, Mr Baxter said there would not be the jobs "bonanza" hoped for by politicians, or even any major economic benefit.
He argued that decommissioning would not be worth the £20-30billion bill faced by tax payers, and would only create around 200 jobs spread over a dozen sites.
"You take something to bits and once it's finished there are no jobs, there is no legacy," he said.
"There are jobs at the time yes, but certainly for onshore there is this myth of a bonanza and it's completely false."
Recommended for you

Laid-off Halliburton worker's firm helps people back to work