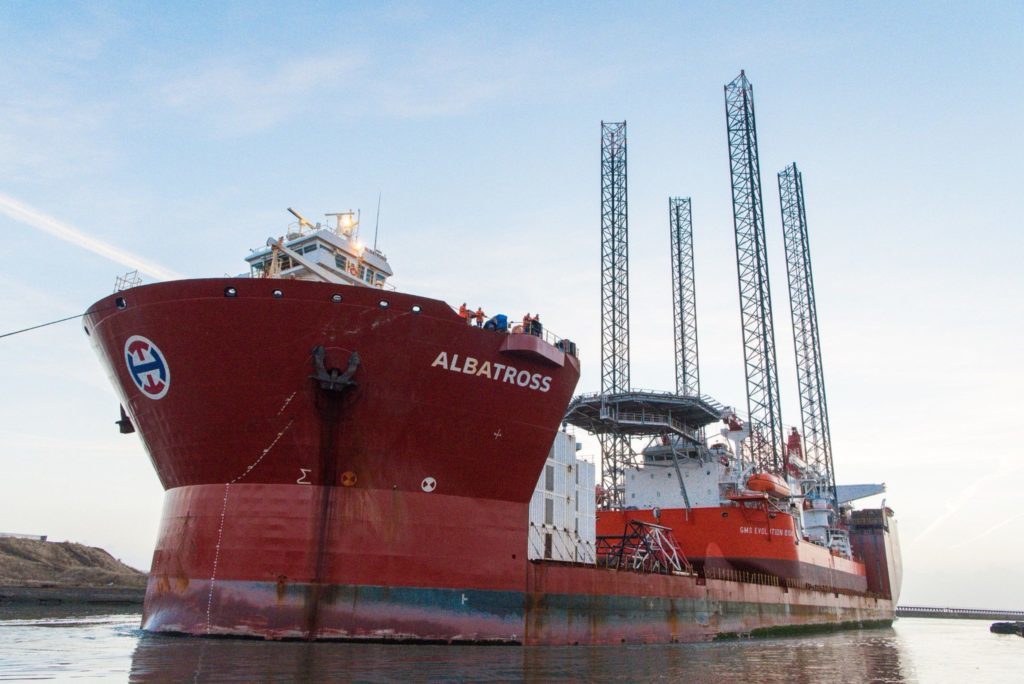 A massive heavy transport vessel has broken a record as the largest ever to dock at the Port of Blyth.
The Norwegian-owned Albatross – a 34,700 tonne offshore heavy transport vessel – entered the area in the east coast of England yesterday morning.
Albatross is carrying a 6,366 tonne light displacement jackup barge for Gulf Marine Services (GMS), which will be used to support the installation of offshore wind turbines in the North Sea.
The scheme – Hornsea Project One – is a wind farm planned for off the coast of England, billed as the largest in the world, producing enough clean electricity for 1million homes.
GMS has been contracted by owner and developer Ørsted to provide accommodation vessels for wind farm technicians.
Martin Lawlor, chief executive of Port of Blyth, said: "Receiving the Albatross and the GMS Evolution is another milestone achieved in an exciting few months for the Port of Blyth.
"New client Gulf Marine Services will now proceed with a number of important works on GMS Evolution and its sister vessel GMS Endeavour, which is already in the Port, at our South Harbour terminal and we're looking forward to supporting those works."